Hawaiian Pineapple Chicken and Coconut Rice
An easy dinner option which is perfect for pineapple Hawaiian chicken and rice flavored with coconut.
The secret is purely marinated – a combination of soy sauce, brown sugar, garlic, sesame oil and coconut milk. You can cook the chicken on an outdoor grill or on a grill pan with a trace at home.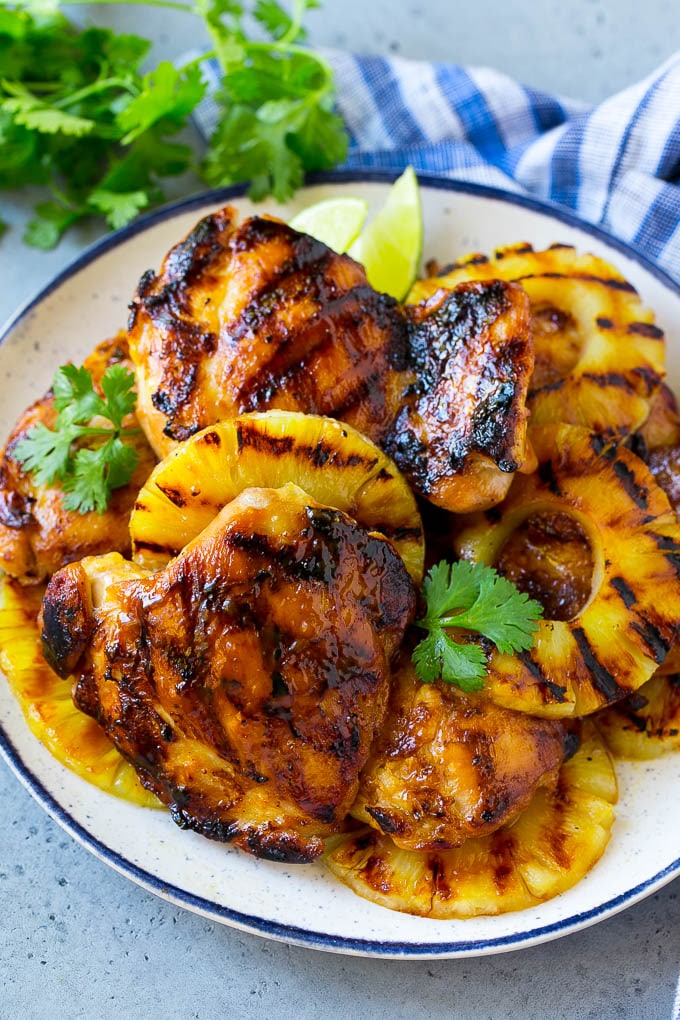 How to marinate chicken?
We prefer to use chicken wings or thighs for this dish because they are less likely to dry on the grill and have a richer taste. If you don't want it, you can use chicken breast instead. This Hawaiian chicken needs to be marinated for at least 2 hours, but if you have time, we recommend marinating it for at least 24 hours.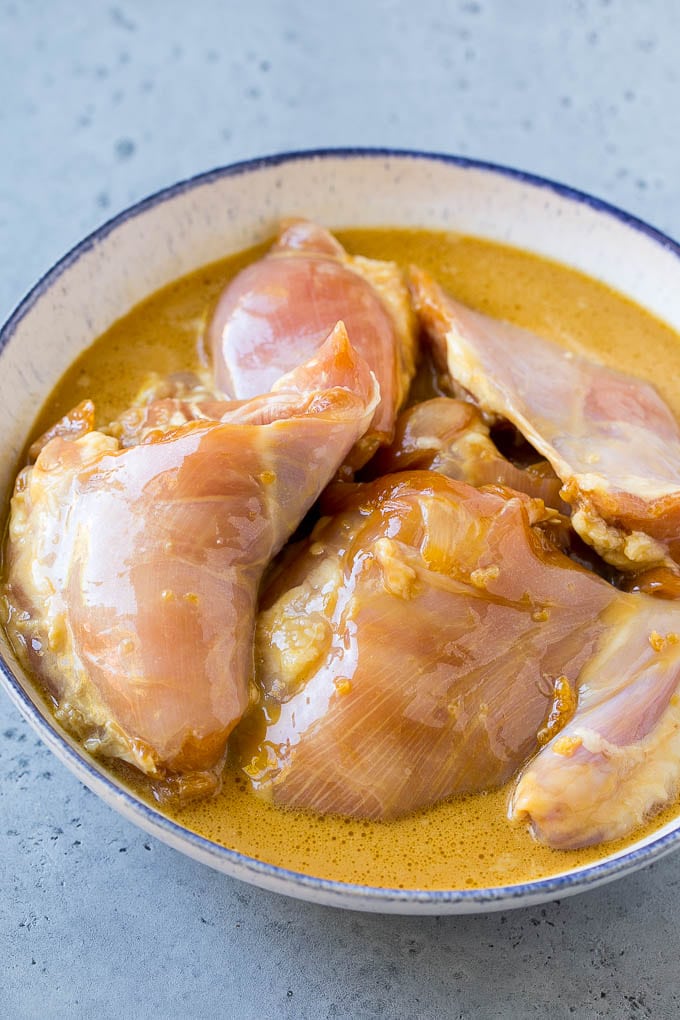 What are the ingredients of coconut rice?
1 cup white rice I prefer short grain for this recipe
1 1/4 cup light coconut milk
1/2 cup water
3/4 teaspoon kosher salt
2 teaspoons brown sugar
cilantro leaves and lime wedges for garnish optional
How to made from coconut rice?
Boil the coconut juice and water. Add salt and rice. Close the lid, lower to low temperature and cook for 18 minutes. Add the last smer sugar and mix gently. Then leave to infuse. Serve with chicken and pineapple coconut rice. Garnish with lemon slices and coriander if you wish.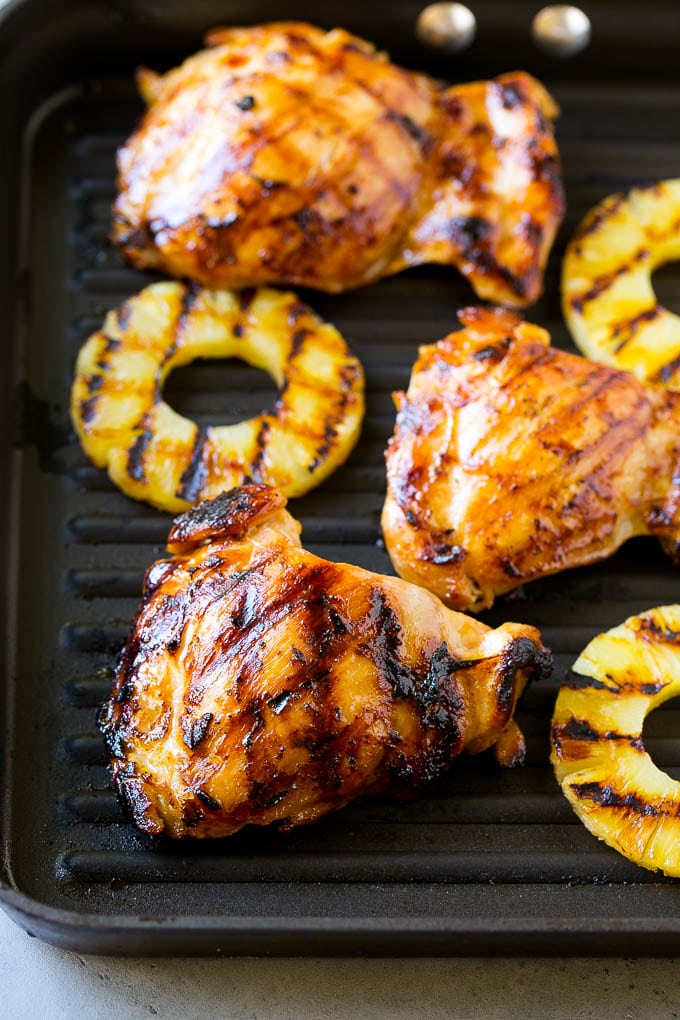 Ingredients
1 1/2 pounds boneless skinless chicken thighs
1/2 cup low sodium soy sauce
1/4 cup water
1/4 cup packed light brown sugar
1/2 teaspoon minced garlic
1 teaspoon sesame oil
1/2 cup light coconut milk
1/4 cup pineapple juice
1 cup pineapple slices fresh or canned
Steps
Combine the soy sauce, water, brown sugar, garlic, sesame oil, coconut milk and pineapple juice, then pour into a container or resealable bag.
Add the chicken and marinate anywhere from 2-24 hours.
Heat the grill to medium. Remove the chicken from the marinade and grill for 6-7 minutes on each side or until chicken is cooked through.
Add the pineapple to the grill and cook for 2-3 minutes per side. Arrange the pineapple and chicken on a serving plate.
Service with coconut rice.
More delicious chicken recipie?