Fresh Spinach and Grape Pasta Salad
Eat more salads! It's clear. Salads come on the table almost every day, especially in the summer. Mostly as a side dish. This is made for the main course and convinces with fruity grapes, spinach and artichokes. Eat green!
Ok, I admit: this salad really brought to the table. We close it often, especially in barbecue time. Sometimes like grilled chicken, grilled pineapple or cooked chicken breast.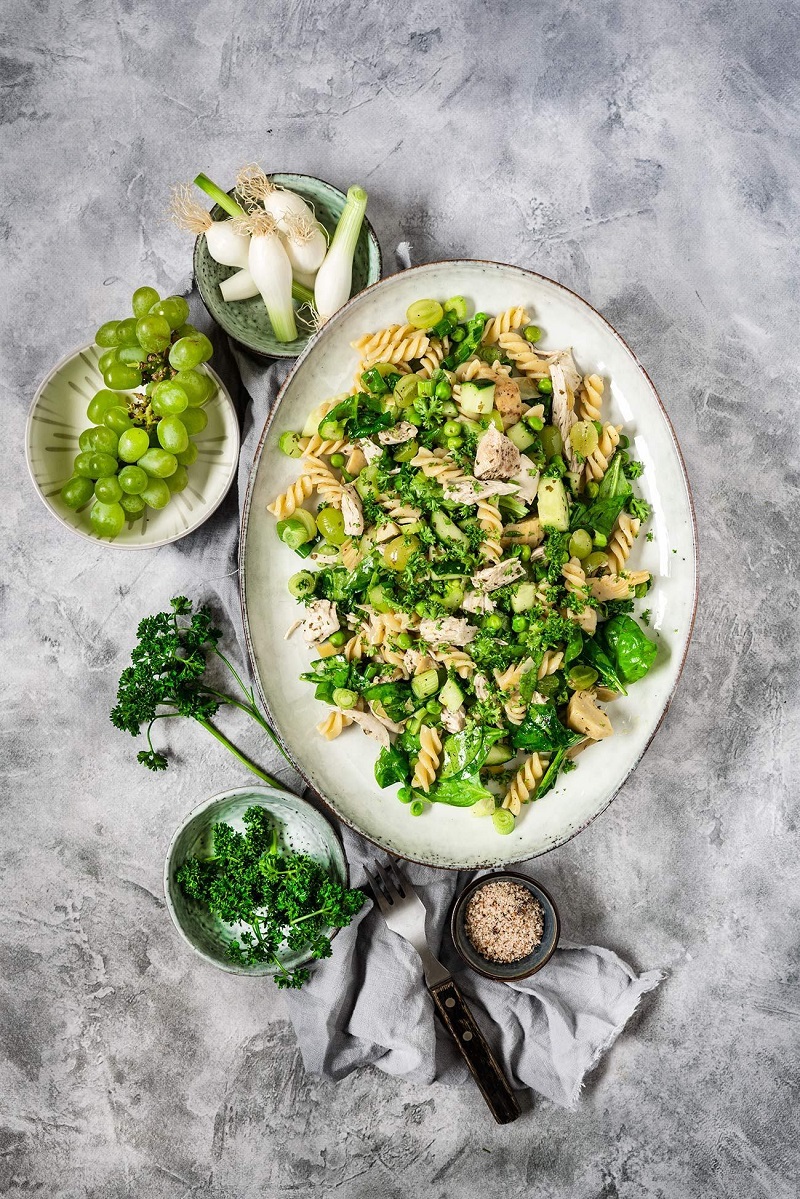 Ingredients
200 g of green grapes halved
150 g peas
400 g fresh spinach
1 stick of celery cut into rings
200 g of pasta cooked
1 glass artichoke about 150 g, marinated in oil
Cut 0.5 cucumber into pieces
3 spring onions cut into rings
300 g chicken breast cooked and minced
125 ml sunflower oil
30 g of sugar
2 teaspoons white wine vinegar
1 tsp salt
2 teaspoons lemon juice
chopped fresh parsley
Steps
For the dressing, mix sunflower oil, sugar, vinegar, salt and lemon juice.

In a large bowl mix remaining ingredients.

Add the dressing just before serving, mix and garnish with fresh parsley.