Creamy Pico De Gallo
It is also called salsa fresca or salsa cruda in Mexican cuisine, mainly made from chopped tomatoes, onions and coriander. It is usually placed in tortilla bread in mexican dishes such as burritos, fajitas. You can use it as a nice salad next to your main dishes. We wanted to give the with yogurt recipe. Pico De Gallo and yogurt mix 2: 1 mixing ratio. 1 spoon yogurt for 2 spoon dominoes. Yogurt is a great protein for your intestinal bacteria, a source of calcium, B-12 vitamins and probiotics. Now take a big plate of chips and dip your sauce into pleasure.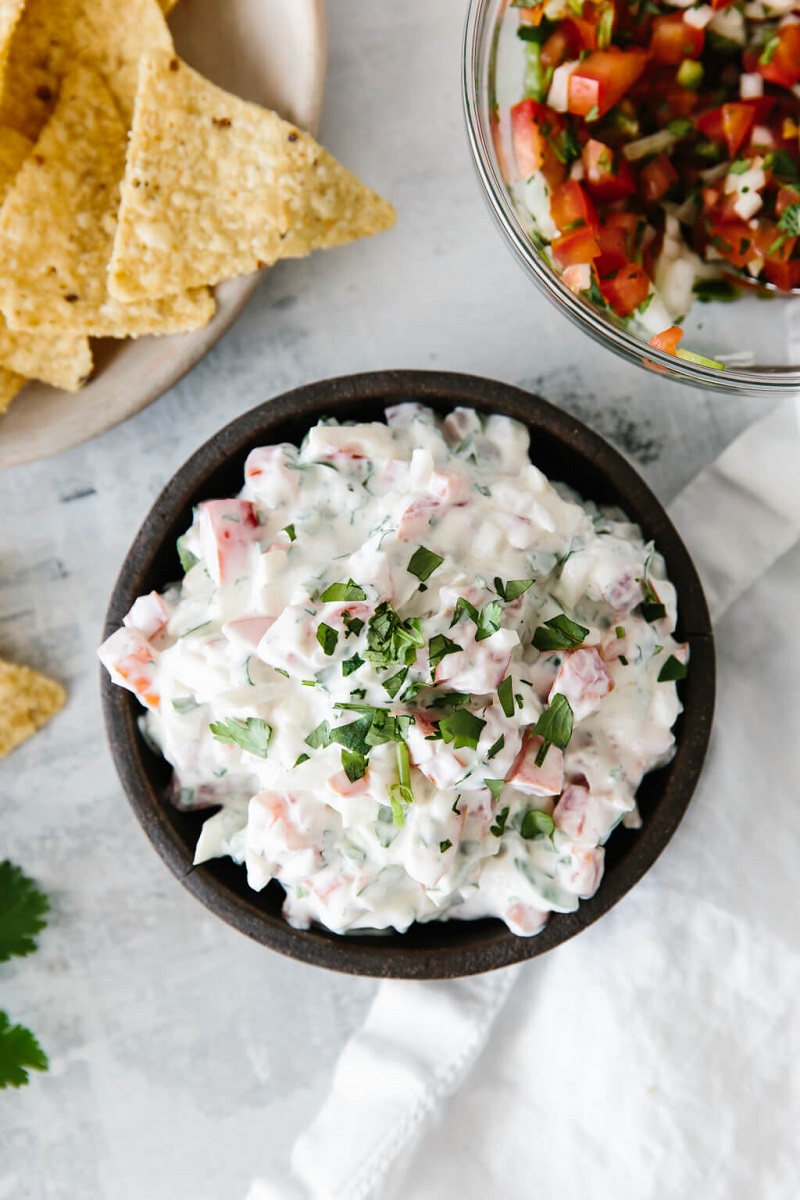 What is the Diffirence Pico De Gallo and Salsa?
Although salsa contains similar ingredients, salsa contains more liquids. Our recipe is much less liquid and is made with fresh, uncooked ingredients.
There are tons of different ways to make salsa with baked, roasted or uncooked tomatoes, peppers, spices and other ingredients. Here is my favorite 5 minute homemade salsa recipe. On the other hand the content of Pico De Gallo is always the same: fresh tomatoes, onions, coriander and jalapeno. Both are popular salads served in Mexican food, tacos and chips.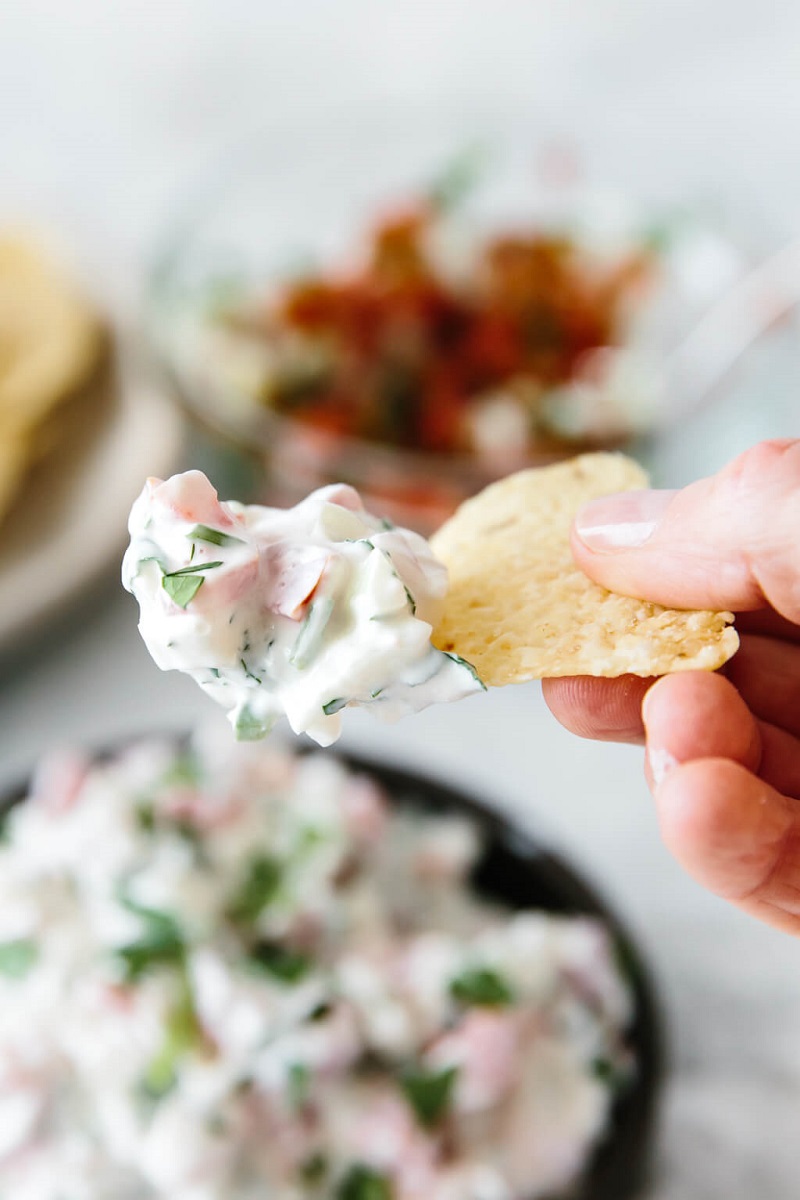 Ingredients
4 tomatoes, deseeded and diced
2/3 cup white onion, finely diced
1 bunch cilantro, finely chopped
1 lime, juiced
1/2 tsp salt
1 serrano pepper or jalapeño, finely chopped
1 1/2 cups Greek yogurt
Steps
Place all the ingredients for the pico de gallo in a bowl and stir together.
In separate bowl, add the Greek yogurt. Then add the pico de gallo, which should be approximately 3 cups. I recommend scooping the pico de gallo rather than pouring it into the yogurt, so you don't add the extra juices at the bottom of the bowl. This will keep your dip thicker and creamier.
Serve with chips or veggies and enjoy.