Vienna Chicken Schnitzel
It is not known whether or not you have fallen to Vienna, but everyone is reminded of the name of the city at least as famous as the meal "Vienna Chicken Schnitzel" comes.
Here is the recipe of this famous dish made of meat or chicken, prepared with faithful to the original and with unknown tricks unlike the routine.
Are you ready to learn the recipe of "Vienna Chicken Schnitzel" with all the tricks and subtleties that will make you forget what you know?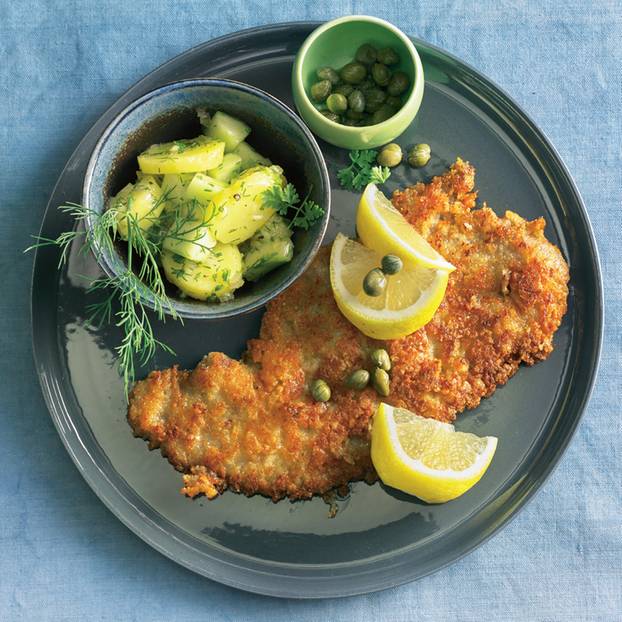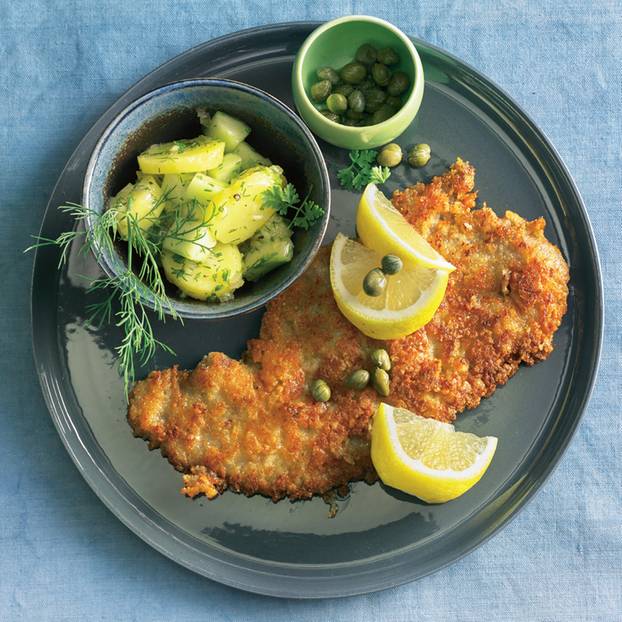 Ingredients
200 g boneless and skinless chicken breast
280 g flour
1 teaspoon sesame seeds (optional)
4 eggs
2 cups breadcrumbs or panko
Salt, Black pepper
Oil for frying
Steps
Lay down a 2-foot long strip of plastic wrap on your kitchen countertop. Place chicken breasts on the plastic, leaving a 2-inch space between each breast. Cover the breasts with another strip of plastic, so the meat is sandwiched between two layers of plastic. Use a mallet to pound the breasts until they are a little less than ¼ inch thick.
Set up three wide, shallow bowls and a large plate on your countertop. In your first bowl, put the flour. In your second bowl, beat the eggs. In your third bowl, stir together the breadcrumbs, paprika, 1/4 tsp salt and sesame seeds (optional) till well blended. Leave an empty plate nearby where you will place your coated schnitzels.
Pour oil into a skillet until it's deep enough for frying (about ½ inch). Heat the oil slowly over medium. While oil is heating, dip each breast one by one into your breading bowls—first coat with flour, then with egg, then with breadcrumb mixture.
The ideal temperature to fry schnitzel is around 375 degrees F. When the oil is hot (but not smoking or splattering), fry the coated breasts in single-layer batches until they are golden brown on both sides. If your oil is at the right temperature, it should take about 3-4 minutes per side. Don't fry more than two breasts at a time in a regular sized skillet, or the oil temperature will drop and the schnitzels will become greasy.
After frying, set the schnitzels on a paper towel and pat them dry to soak off excess oil.
Sprinkle the schnitzels with additional salt to taste. Serve hot garnished with lemon wedges and your favorite condiment.