Key Lime and Greek Yogurt Ice cream
"Matcha, Key Lime and Greek Yogurt Ice cream" recipe winks at you with its lightness and freshness. The healthy sensation that the image raises in the subconscious is quite true. The sugar in it comes only from condensed milk. With Matcha tea, you may not add green gel food coloring if you don't want to have our ice cream that turns green in color.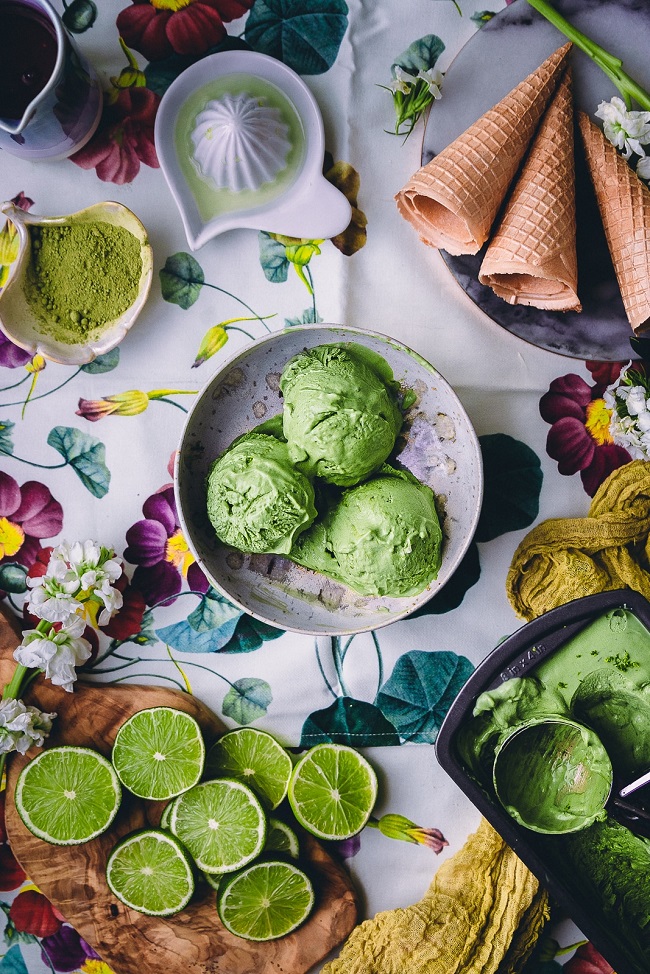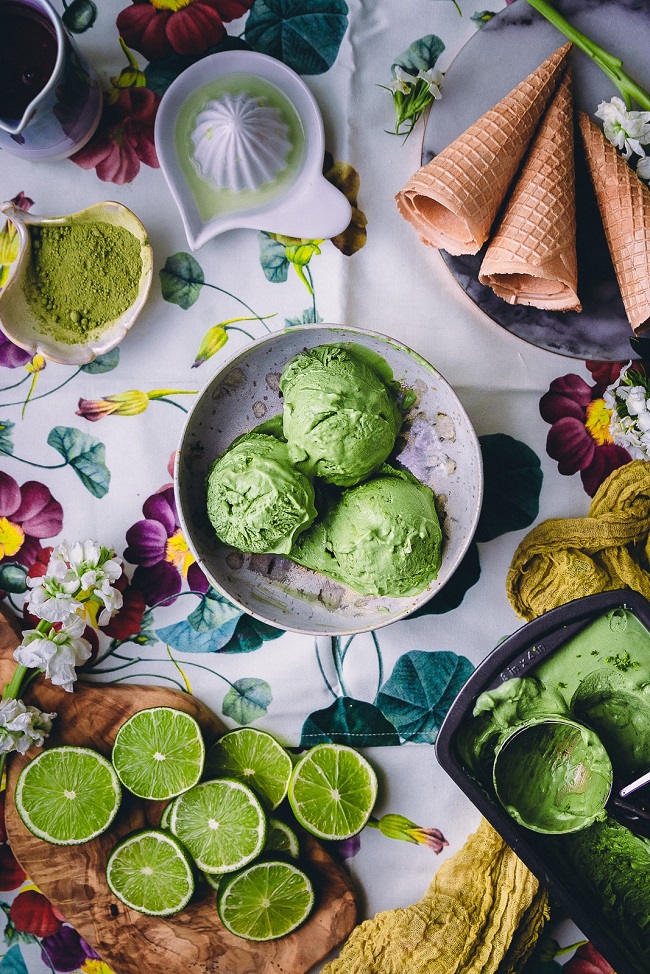 What is matcha?
Drinking tea in traditional Japanese tea ceremonies Matcha is obtained from the leaves of tea tree grown in the shade. Matcha (as a mulberry tea) is kept in the shade for 15 days before the tea leaves are collected, because the plant causes more chlorophyll secretion. Chlorophyll gives both the bright green color to the tea and a strong taste. Matcha tea is usually obtained from the leaves of the Gyokuro tea. Tea leaves are collected and then exposed to steam, dried, stalk, vein and other surpluses are passed through a process.  Tencha ilk is obtained where only 10% of the product is collected. Then Tencha is usually very slowly pulverized by hand grinder. It takes about 3 hours to get 100 grams of Tencha by combining Matcha tea. Faster processing results in an undesirable burning taste in tea.
Where can used matcha?
Matcha (Maccha) tea is used directly in many drinks and desserts. Among them, matcha latte, matcha cafe au lait, matcha milk shake, matcha cake, matchali cookies can be counted. The highest quality Matcha tea is known to grow and processed in Japan.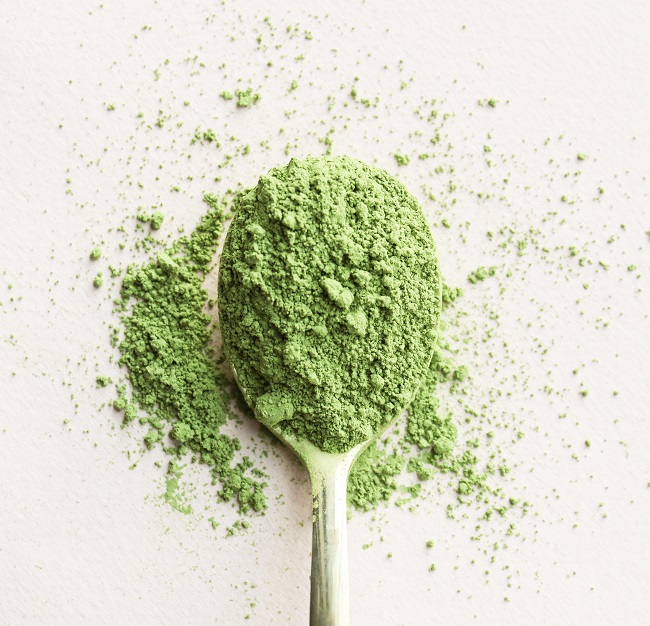 How to make matcha tea?
Matcha tea is the most widely used in Japanese tea ceremonies. Matcha tea, besides traditional tea ceremonies, is also used in making many sweets. Heat the bowl where you will mix Matcha by pouring boiling water. Soak the mixer used for mixing (ie "chasen" with bamboo whisk or tea ceremony) (1-2 grams). Place the cup in a bowl and add 1 cup of hot water. While holding the bowl tight with one hand, try to create foams while mixing from the left to the right using the "bamboo whisk" with the other.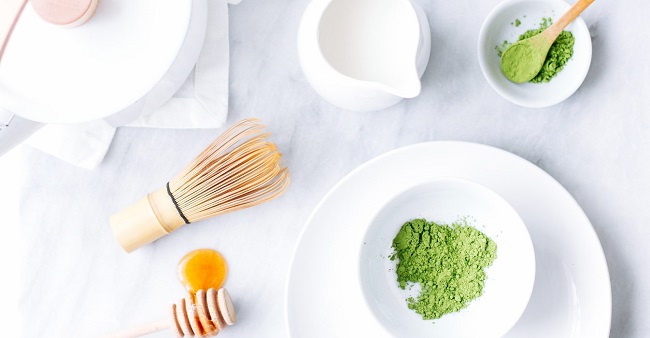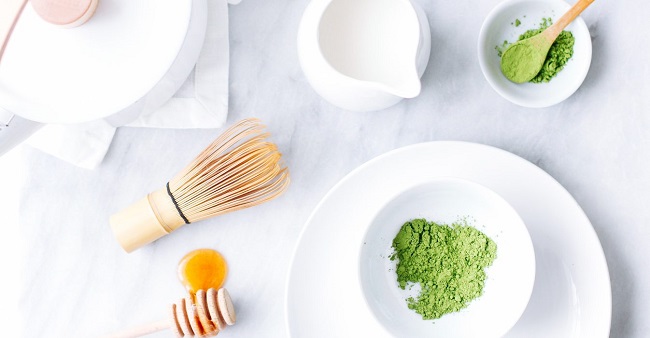 We tried to choose our description again quite practical. After the cold cream is added, you add and mix the other ingredients. It is important to keep it in the freezer for at least 6-8 hours. He doesn't need to stir too often while waiting. If you serve with a nice sauce, you will prepare a light and cool dessert presentation … Here is the "Matcha, Key Lime and Greek Yogurt Ice cream" recipie…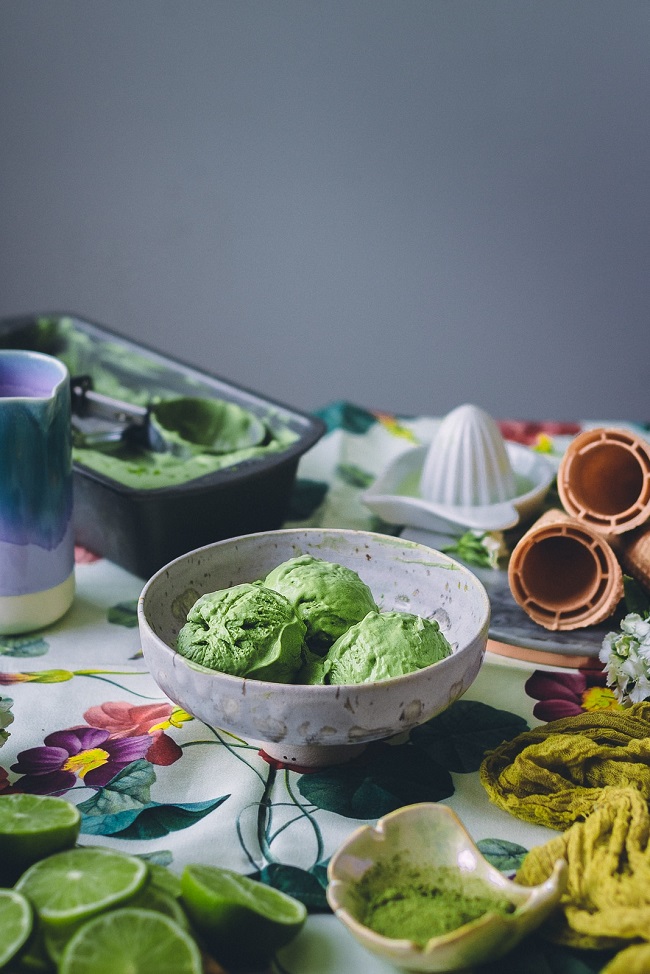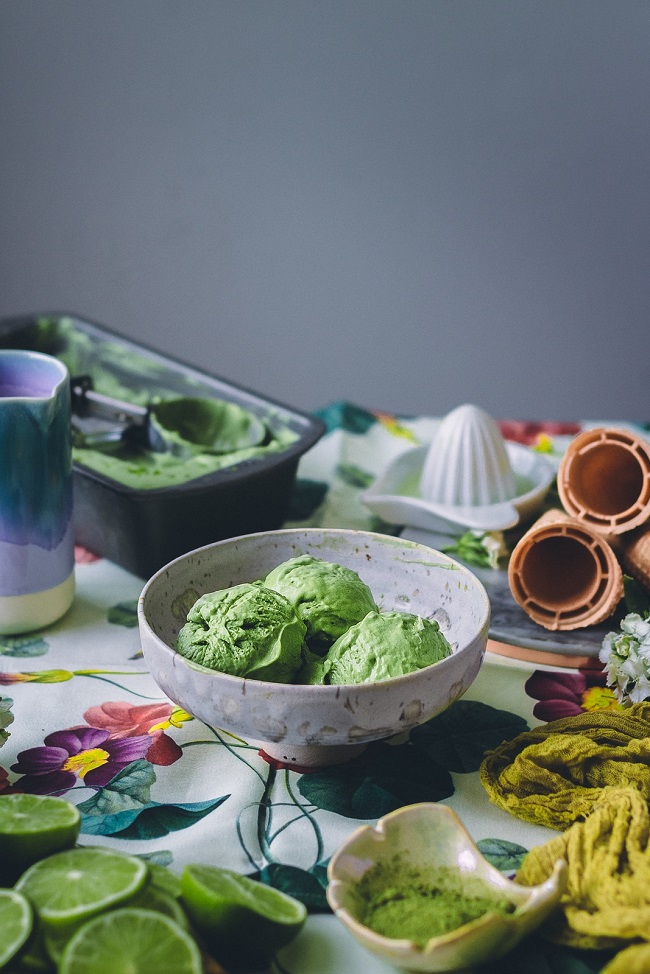 Ingredients
400 gr Cold heavy cream
300 gr Greek Yogurt
150 gr Sweetened condensed milk
2 tsbp Matcha sifted
1 tsbp Key lime zest
1 tbsp Key lime juice
Mint green gel food Coloring (Optional)
Instruction
Start by whipping up the cold heavy cream for about 3-5 minutes until the cream forms soft peaks. ( Do not over whip ).
Add in all the other ingredients and gently mix using a spatula until all the ingredients are combined.
Pour into a medium size container and take to the freezer for about 6 – 8 hours.