Cacao Bliss Balls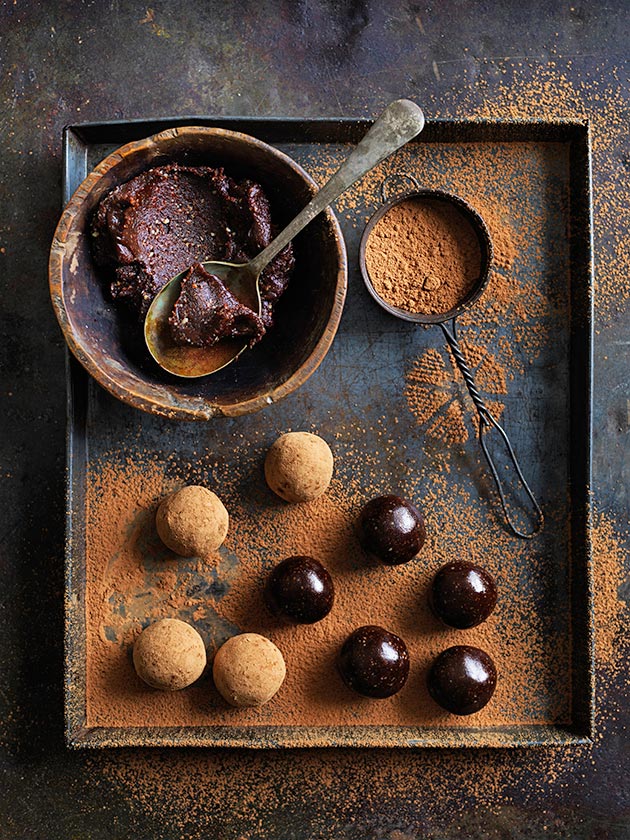 Cacao Bliss Balls should be placed at the top of healthy snacks. In this recipe, both practical and delicious, no extra sugar or flour is used. The basis of the recipe is getting more information about fresh pitted dates.
An arabic Fruit: Fresh Pitted Date…
Date is the fruit of a tree that grows widely in Arab countries. The dates have a sweet and sticky texture. It is generally bright and dark brown. Date's antioxidant is quite high and this increases the health benefits considerably. It contains vitamins and minerals and antioxidants. However, because it is dried fruit, its calory is quite high.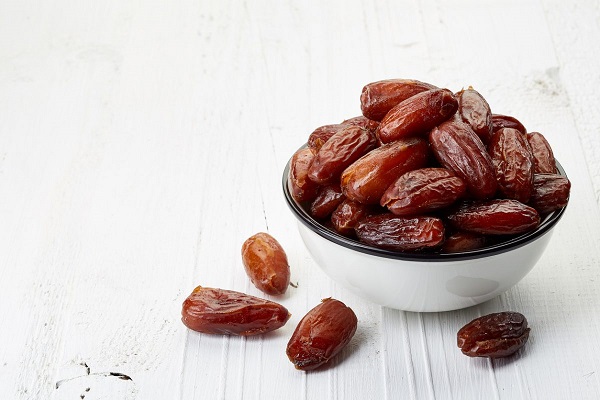 You need a food processor that can crush the fibers of the dates and 10 minutes. We put all the ingredients at the same time into the food processor and mix it until it becomes smoothy. We make balls and roll balls in cocoa. We recommend you to use the extra virgin olve oil. The excess dry dates will not become dough. If you think your dates are too dry, we recommend that you soak them in hot water for half an hour. You can balance your dough by increasing or decreasing the amount of olive oil according to the dough density while mixing in the food processor chamber. We recommend you to be careful when using olive oil, a small amount can be enough to combine the dough. The lack of sugar and flour is such a relaxing recipe for a beautiful recipe?
Ingredients
24 (480 g) fresh pitted dates
½ cup (80 g) almonds
¼ cup (25 g) raw cacao powder, plus extra for rolling
2 tablespoons extra virgin olive oil
Steps
Place the dates, almonds, cacao and oil in a food processor and process until a smooth dough-like paste forms.
Spoon mixture into a small bowl and refrigerate for 20 minutes.
Roll tablespoonfuls of the mixture into balls and roll balls in extra cacao powder.
Store in an airtight container in the refrigerator and serve as a treat or snack.