Pumpkin Soup
Pumpkin Soup should come to those who love every aspect of pumpkin.
You have a pumpkin and you want to try something new, except sweet? Do this in 30 minute vegan pumpkin soup. Inspired by Dominican cuisine, full of flavor, the soup recipe is what add extra flavor with ginger and coconut.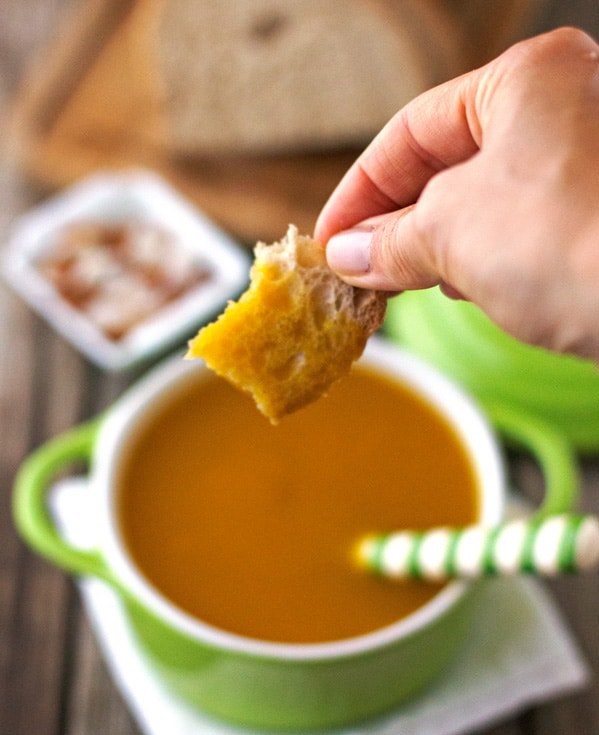 What is benefits of pumpkin?
Gourd contains high nutrients. It is rich in vitamins and minerals, but low in calories.
Pumpkin seeds, leaves and juices have a strong nutritional content.
The potassium contained in it has a positive effect on blood pressure.
Antioxidants in the pumpkin can help prevent degenerative damage to the eyes.
Uncut gourd can be stored for up to 2 months in a cool, dark place.
Pumpkin puree or canned pumpkin can be used instead of butter in recipes.
Pumpkin is used in desserts, soups, salads, canned food.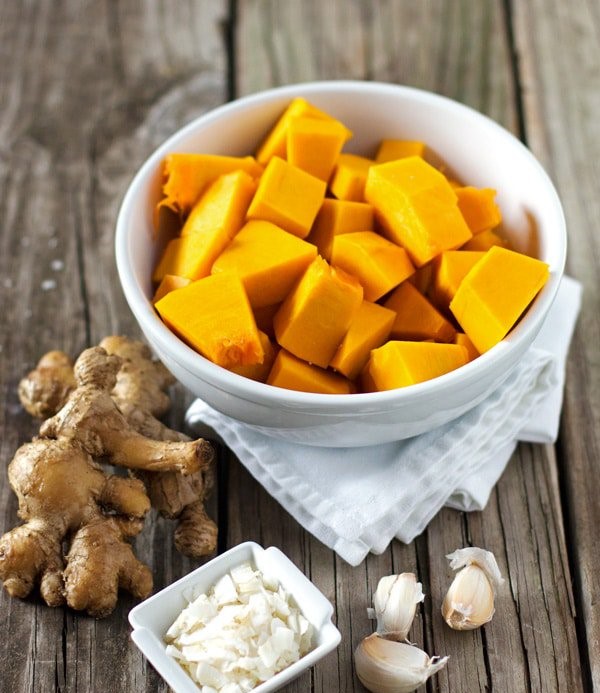 Ingredients
1350 g pumpkin, peeled and cut in cubes
4 cups vegetable broth
1 clove garlic, peeled
2 tablespoon freshly grated ginger
1/2 tablespoon salt (more or less to taste)
1/2 teaspoon black pepper
Pinch of cayenne pepper (optional)
3 tablespoon toasted unsweetened coconut flakes
Steps
Place the vegetable broth in a medium saucepan and heat until it boils.
In the mean time, strain the grated ginger through a fine mash strainer. Reserve the liquid.
Add the pumpkin, garlic, salt and pepper to the broth and cook until pumpkins are cooked thoroughly and easily pierced with a fork, 10 – 12 minutes.
Transfer the hot mixture into a food processor or a blender and process until all the pumpkin is pureed.
Transfer it back to the pan, add the ginger juice and boil it one last time. Taste for seasoning and add more if necessary.
When ready to serve, if desired, sprinkle it with cayenne pepper and toasted coconut flakes.
More vegan recipies?