Grilled Asparagus With Chilli and Lemon Breadcrumbs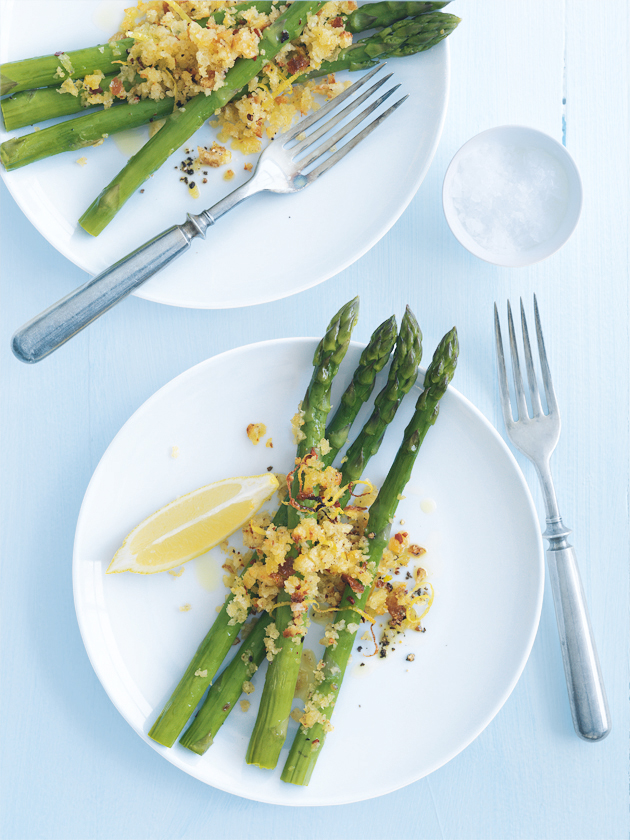 Ingredients
1 ½ cup (105 gr) frsh breadcrumbs
50 gr butter, melted
½ teaspoon chilli flakes
1 tablespoon lemon zest
2 cloves garlic, crushed
Sea salt and cracked black pepper
3 bunches asparagus, blanched
Extra-virgin olive oil and lemon wedges, to serve
Steps
1) Place breadcrumbs, butter, chilli, lemon, garlic, salt and pepper in a bowl and mix to combine.
2) Place the asparagus on a baking tray and sprinkle with the breadcrumb mixture. Grill under a preheated hot grill for 3–4 minutes or until breadcrumbs are golden.
3) Drizzle with olive oil and serve with lemon wedges.