Spanish Omelette: Tortilla
Spanish Omelette: Tortilla is perhaps one of the more well-known and consumed breakfast dishes in Barcelona, ​​Spain. We have prepared this extraordinary omelette which is one of the fixtures of tapas class.
I'm sure even you hadn't gone to Spain or eaten that omelette, you will get it among your breakfast recipes …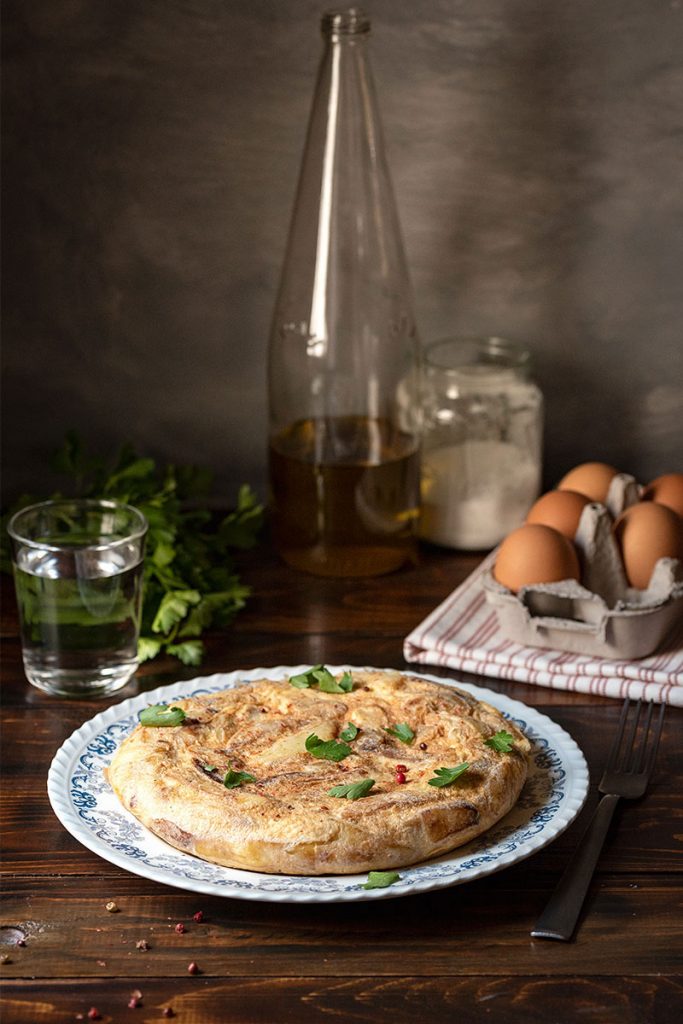 What is Tortilla?
Spanish omelette, or literally Spanish tortilla, is the English name for a traditional dish from Spanish cuisine called tortilla española, tortilla de patatas. The tortilla (or Spanish omelette) can be served hot or cold and is a fantastic way of using up all kinds of ingredients – simply add in any leftover vegetables, crumbled or grated cheese, jarred red peppers or cooked sausage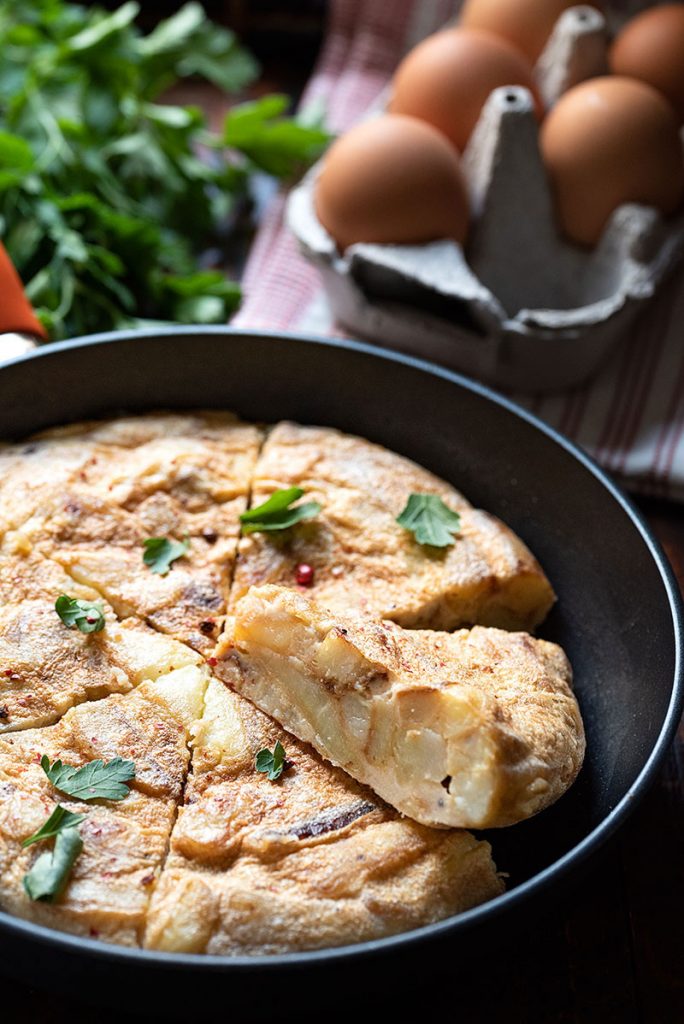 What is Tapas?
A tapa is an appetizer or snack in Spanish cuisine and translates to small portion of any kind of Spanish cuisine. Tapa may be cold or hot. In some bars and restaurants in Spain and across the globe, tapas have evolved into a more sophisticated cuisine. Tapas can be combined to make a full meal.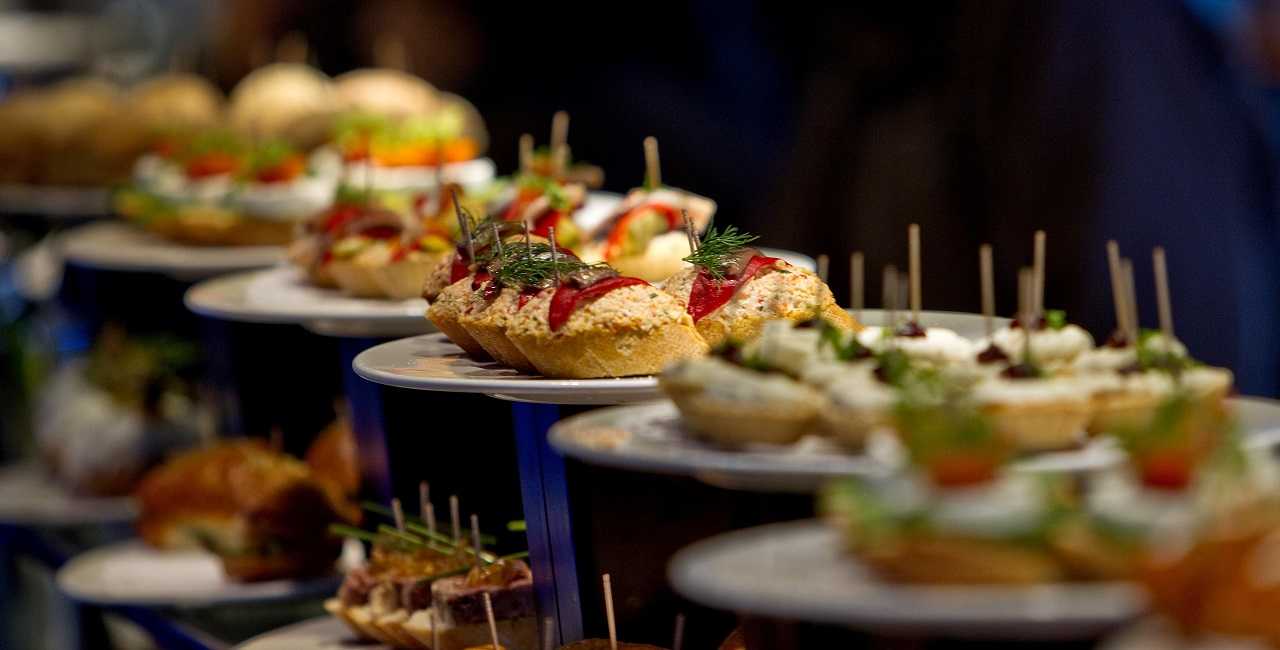 Ingredients
1/2 Cup olive oil
5 Medium-sized potatoes, diced into 1-inch pieces
1 Large brown onion, chopped
8 Eggs
Salt, to taste
Cracked black pepper, to taste
Parsley, to garnish (optional)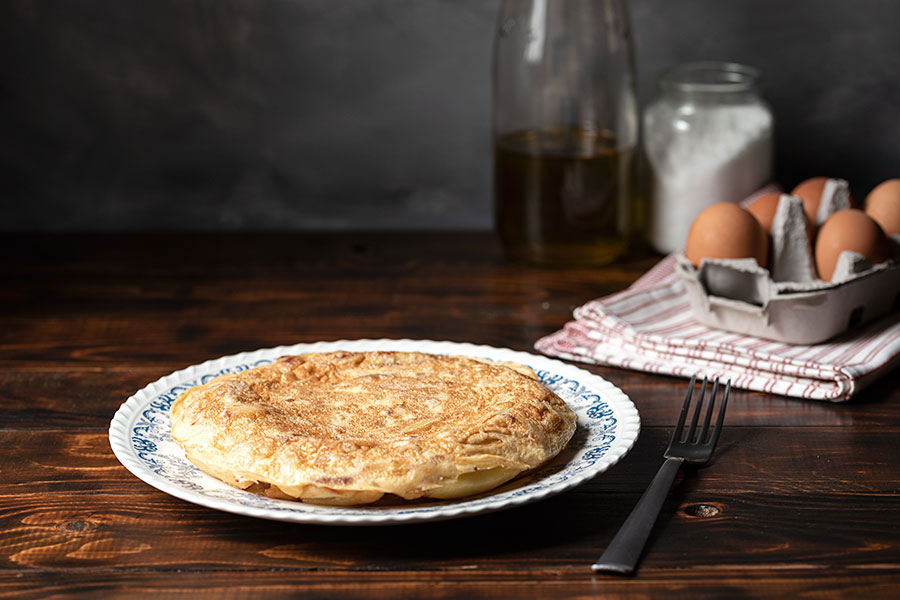 Steps
Heat the oil in a nonstick medium-sized (30cm/12-inch) pan. Fry potatoes until crispy, golden and tender. Add the onion and fry until transparent. Drain oil (use a metal colander if you have one), until all of the oil is drained.
Return potatoes and onions to the pan, arranging them in a single layer. Reduce heat down to low.
Beat eggs with salt and pepper to taste. Pour egg mixture into the pan, moving the potatoes and onions around the eggs using a plastic spatula. Every so often, move the eggs around the potatoes while it's cooking to ensure the eggs cook on the bottom, so there's not much eggs left on the top.
Place a big, round plate on top of the pan, and with your hand holding the plate, flip the tortilla onto the plate. Then, slide the tortilla back into the pan carefully, moving the onion and potatoes carefully back into the pan along with the tortilla.
Keep cooking, gently shaking the pan occasionally, until completely cooked through.
To remove the tortilla from the pan, place a clean plate on top of the tortilla and flip again onto the plate. Garnish with parsley (optional).
Serve with a salad, or use as an entree or appetiser. Great for snacks. Traditionally served as tapas in little squares.
Are you searching for more breakfast recipes?