Pineapple Salsa Verde and Chicken Fajita
Prepared with Pineapple Salsa Verde, Chicken Fajitas prepared in these 30 Minutes creates a healthy and delicious menu. Spicy, smoky, Mexican spicy chicken is roasted with peppers and onions and served in pineapple salsa in a fajita style. The most beautiful everything is just roasted in a tray in about 30 minutes and you get together. Colorful, healthy and beauty perfect dinner. Add this recipe to your weekly dinner list and enjoy your dinner with a big glass of mango margarita.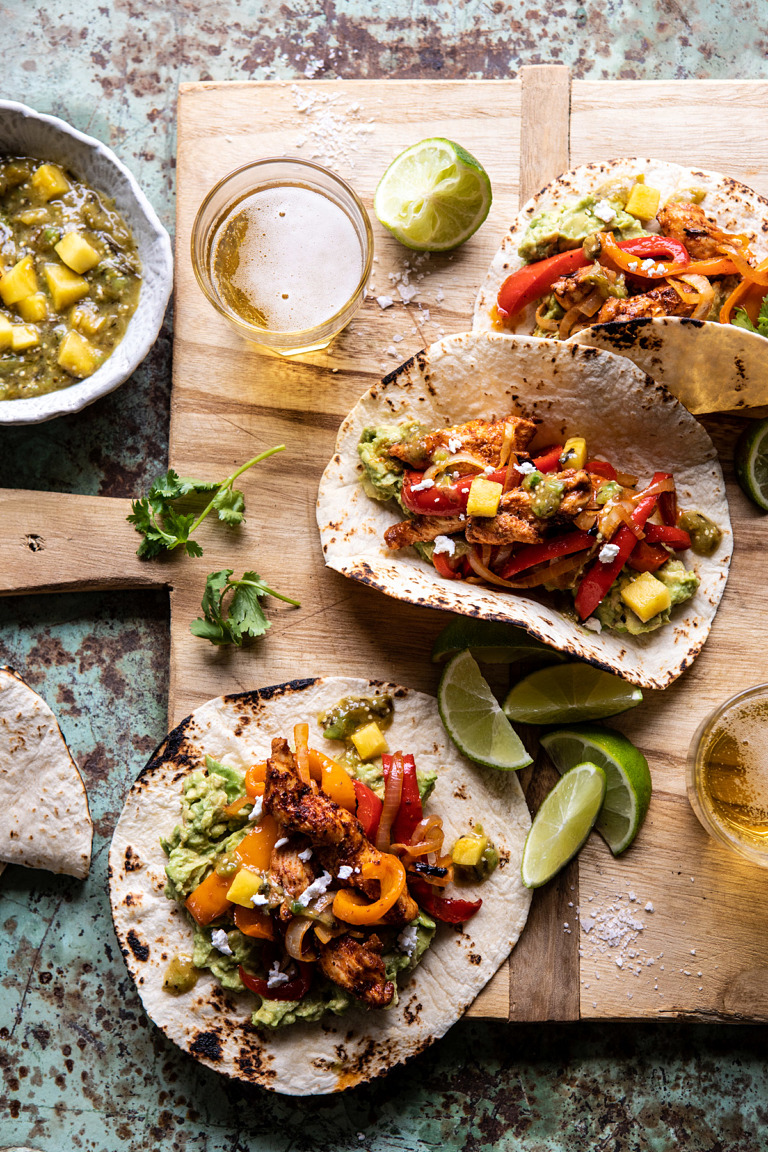 How to cook chicken fajita?
And yes, everything is cooked in one tray… Seasoned chicken, pepper and salsa are all roasted on the same plate at the same time. So, for the Pineapple Salsa Verde and Chicken Fajita recipe you will only infect one dish and a blender.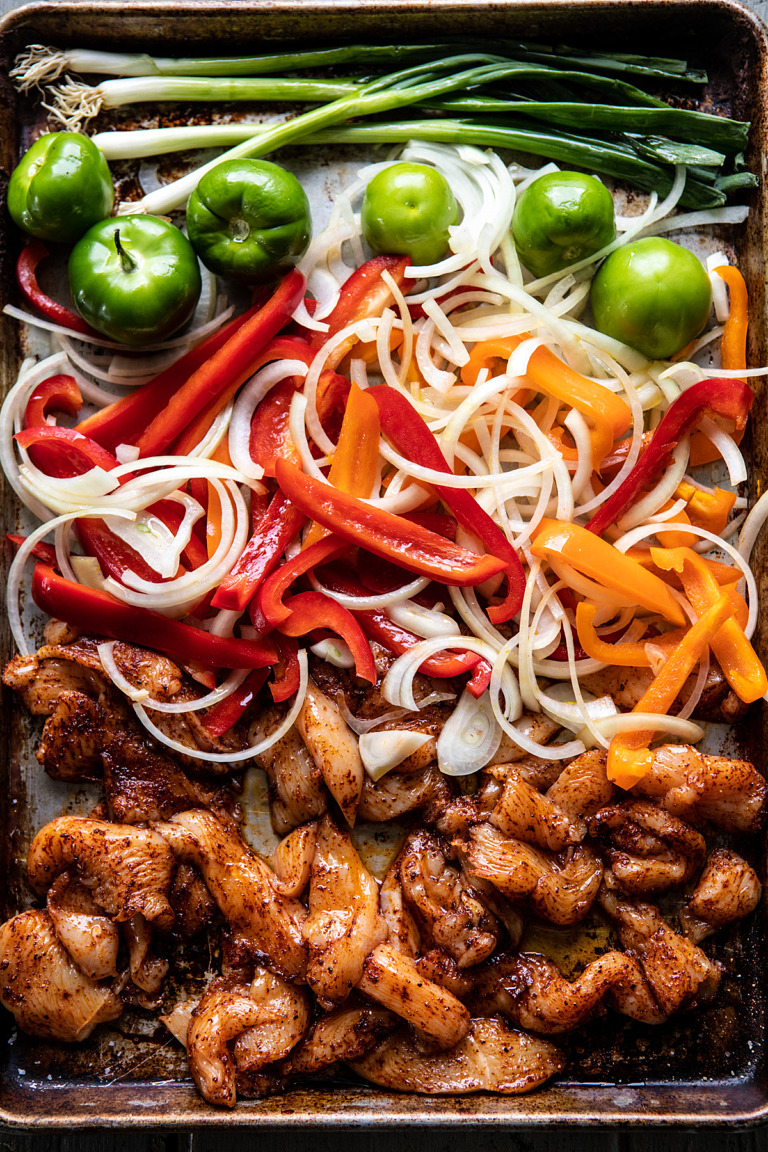 For chicken, my favorite combination of Mexican spices – chilli pepper, smoked paprika, thyme and garlic powder. This combo covers the uniformity of the chicken very well.
In the first step, arrange the chicken, peppers and onions on the tray. Do this on one side of the tray so you can leave room for salsa ingredients. For salsa you will collect fresh peppers and green onions.
These will only take 20 minutes to cook.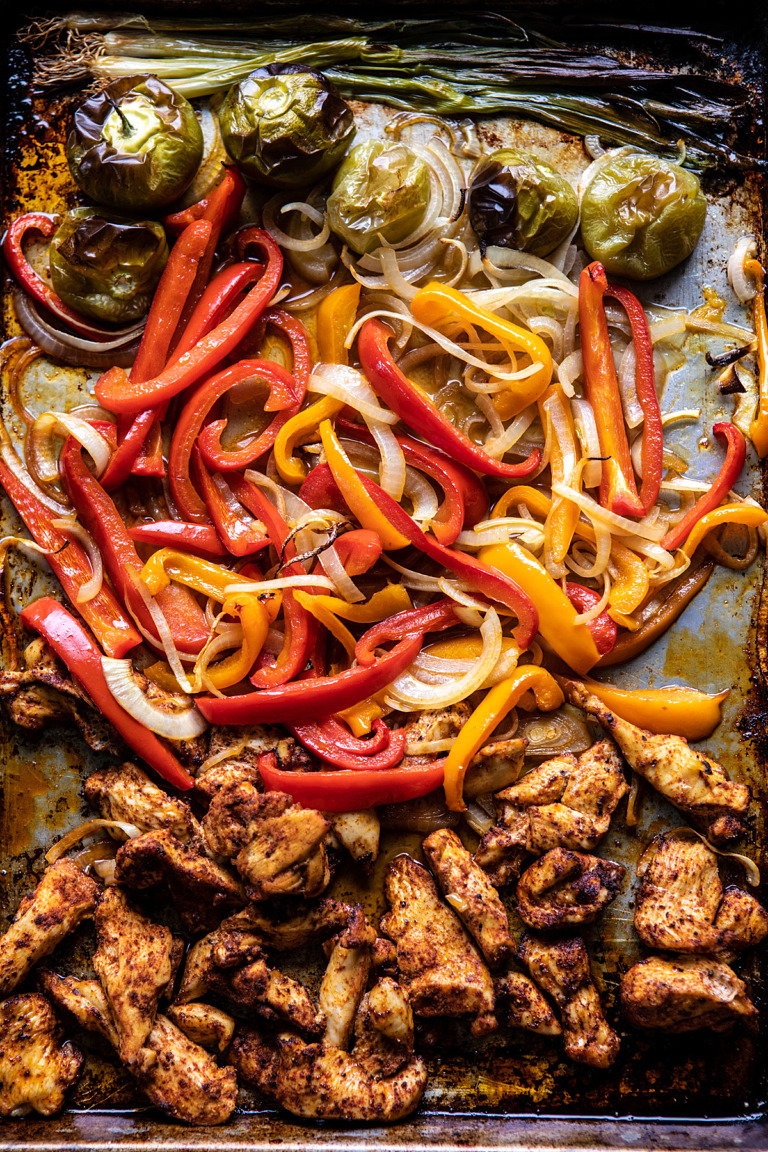 How to make Salsa Verde with pineapple?
Cook 6 small husked tomato or green tomatoes with 4 fresh onions and 1 jalepeno pepper in the oven for 30 minutes. Place the baked ingredients (tomatillo, 1 jalapeño or hot pepper, 4 green onions) in 1 lemon juice and 1/4 cup coriander (roughly chopped) through the blender. When smooth, add 1 cup diced pineapple and a pinch of salt, roughly stir with a spoon.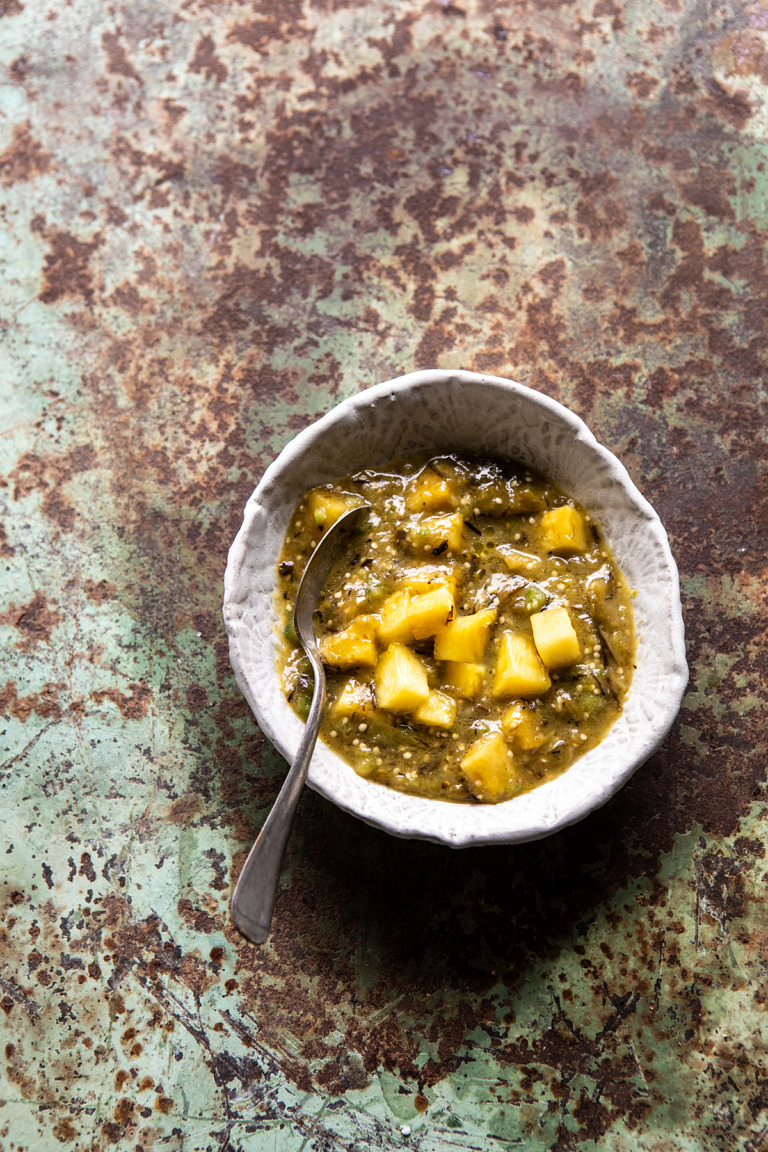 Ingredients
1 1/2 pounds boneless skinless chicken breasts, cut into strips
2 tablespoons extra virgin olive oil
1 tablespoon chipotle chili powder
2 teaspoons smoked paprika
1 teaspoon dried oregano
1/2 teaspoon garlic powder
kosher salt and black pepper
2 bell peppers, sliced
1 yellow onion, thinly sliced
6-8 small flour tortillas, warmed
crumbled cotija or shredded cheddar cheese, for serving
mashed avocado and limes, for serving
Steps
Preheat the oven to 425 degrees F.
On a baking sheet, toss together the chicken, olive oil, chili powder, smoked paprika, oregano, garlic powder, and a pinch each of salt and pepper. Arrange in a single layer on one side of the pan. In the middle of the pan, toss the bell peppers, onions, 1 tablespoon olive oil, and a pinch of salt and pepper together. To the remaining 1/3 of the pan, add the tomatillos, jalapeño, and green onions. Transfer to the oven and roast 20-25 minutes or until the chicken is cooked and the tomatillos lightly charred.
Set the chicken, peppers, and onions aside.
 Stuff the chicken, peppers, and onions into the warmed tortillas, and top with the salsa, avocado, and cheese.
More chicken or Mexican?