Mango Margarita
Mango margarita is made from fresh mangoes and do not need extra sugar. Mango is definitely sweet enough on its own! Today we offer you a simple mango margarita recipe that uses all the fresh ingredients like mango, orange and lemon. Separate mango from the shell with a spoon to make mango margarita. Then mix the alcohol, oranges and lemons with water and throw them all into a mixer. Then pour into a glass with salt edge.
Imagine that you lay on the pool next to the pool and enjoy the sun as well as your mango margarita!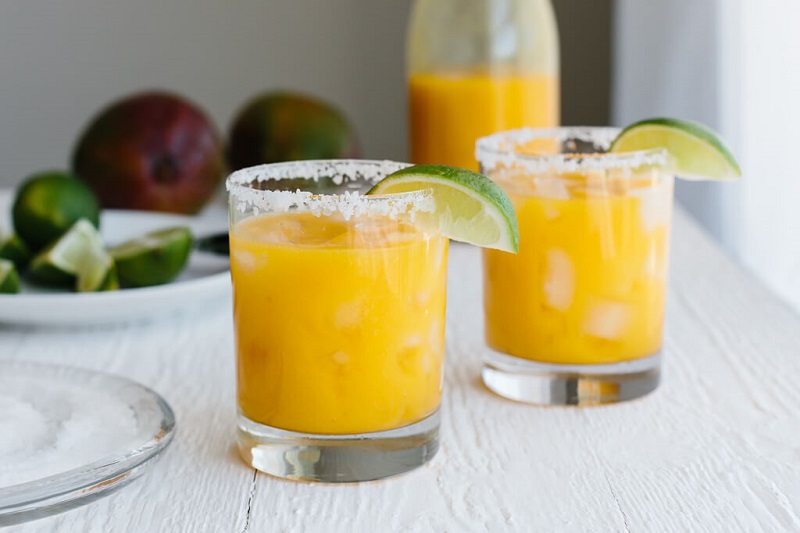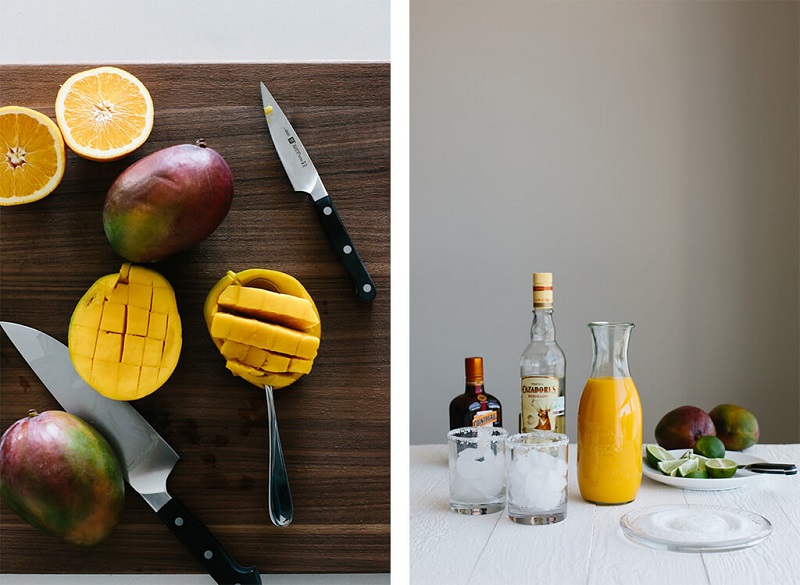 Ingredients
2 mangoes, peeled and diced
2 oranges, juiced
2 limes, juiced (plus extra for garnish)
1 cup tequila
1/3 cup orange liqueur, Cointreau or similar
margarita salt, to rim the glasses
ice cubes
Steps
Add the diced mango, orange juice, lime juice, tequila and orange liqueur to a blender. Blend until smooth.

Slice a lime into wedges and rub one wedge on the rim of a glass. Dip the glass upside down in the salt.

Fill the glass full of ice and pour the mango margarita puree on top. Give it a stir, garnish with a lime wedge and enjoy.