Flourless Peanut Butter Cookies
You will not believe how easy it is to make these flourless peanut butter cookies! Only 5 materials! And gluten-free!
Peanut butter cookies will melt in your mouth. The edges are as delicate as possible. Creamy texture and intense taste of peanuts. Pay attention to the saltiness of the peanut butter you will use. Neutral taste is good at her time. If you don't want to use ready-to-use crush, roast the peanuts in the oven or pan until light oil comes out, and while it's still hot, chew it until it's crushed in a sharp-knife food processor.
Cookies can be stored in an airtight container for 2 weeks or stored in the freezer for 2 months.
Welcome to our fun and easy cookie recipe …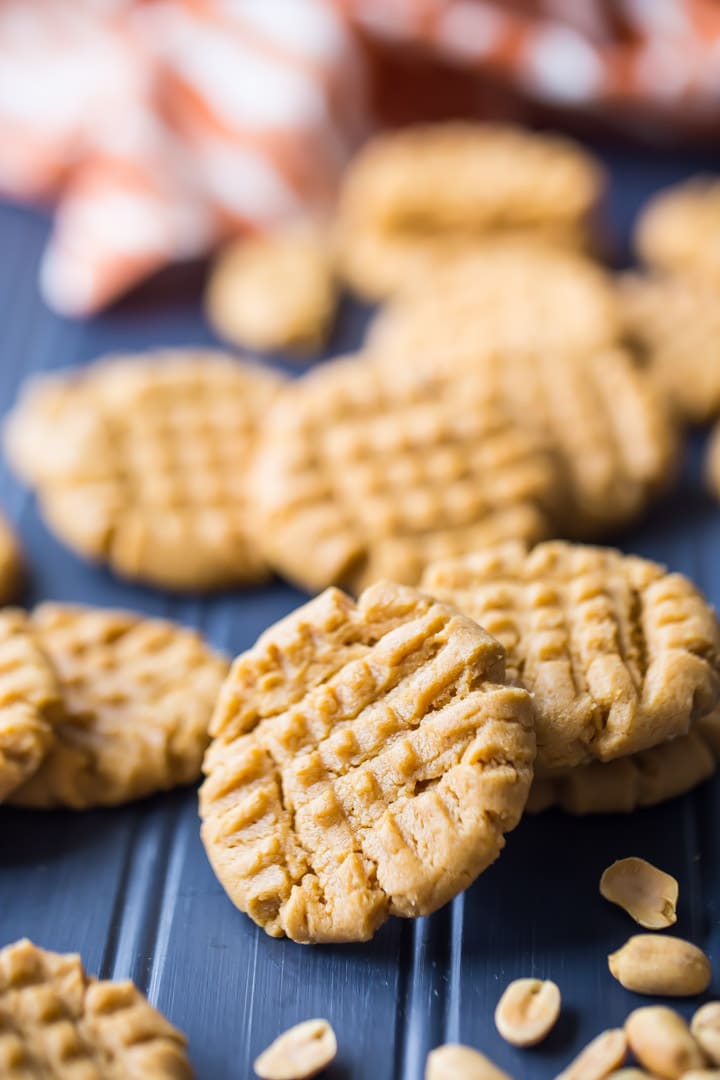 Ingredients
2 cups peanut butter
1 1/2 cups sugar
2 large eggs
2 teaspoons baking soda
1 teaspoon kosher salt
Steps
Preheat the oven to 350 degrees F and line baking sheets with parchment paper.
Place the peanut butter, sugar, baking soda, salt, and eggs in a large mixing bowl and stir together until combined.
Scoop 1 1/2 tablespoon-sized balls of dough on to the prepared baking sheets.
Press the balls down with the tines of a fork.
Bake for 9 to 12 minutes, or until set around the edges but still soft in the middle.
Allow to cool on the baking sheet for 10 minutes (cookies will be very tender while warm).