Apple Coffee Cake
Apple Coffee Cake; The most beautiful cake recipe you can imagine with a cup of coffee on the fresh scent … When the apple and cinnamon come together, the result is always wonderful. The smell of cinnamon cake that surrounds your house will also prompt your request for a cup of coffee. Like our other dessert recipes, it has a fancy presentation. But the elegance as well as the time you spend for him is a short …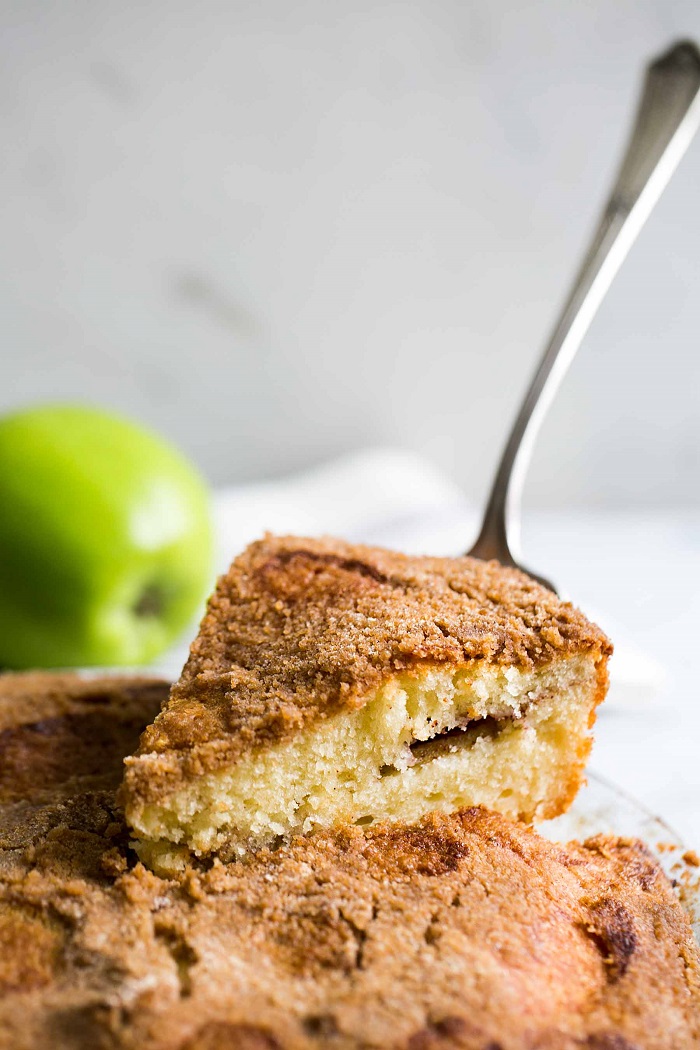 What is Streusel?
Apple Coffee Cake recipe is why the Streusel layer on the recipe is different from the others … So what is "Streusel" is a little more informative; Made for baking and pastries for streusels, cakes, breads and pies; It is a crumbled filling mixture, such as flour, butter and sugar. Some modern recipes can be added to spices and chopped nuts.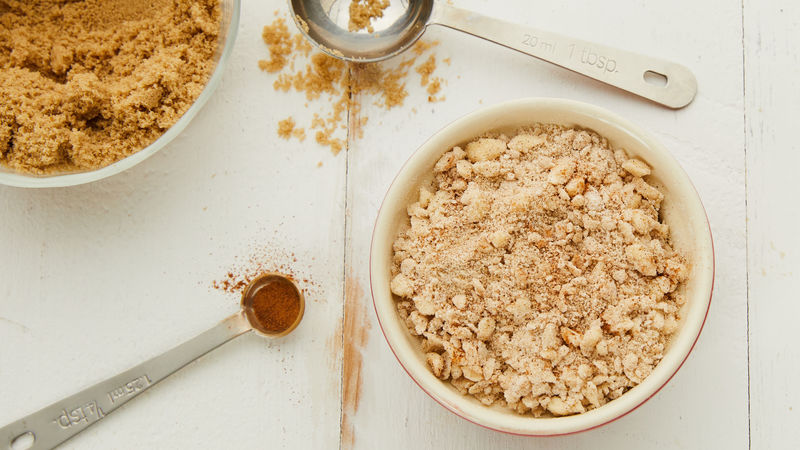 How to make traditional German Streusel?
Streusel means "brewed or dispersed" in German. Traditional German streusel recipes need a ratio of 1: 1: 2, sugar: butter or flour.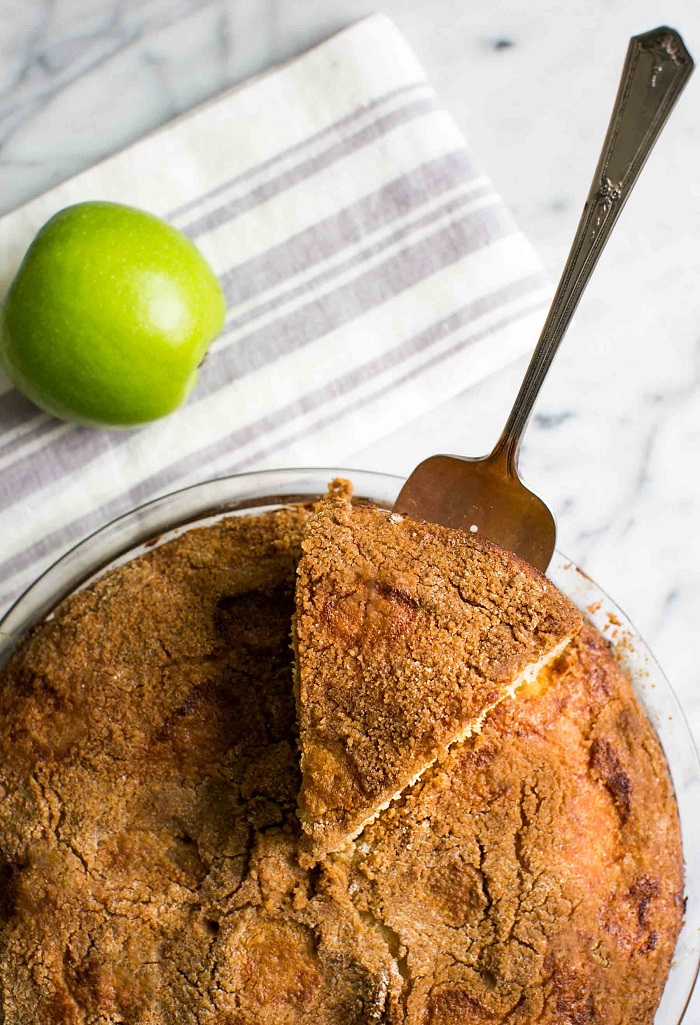 How to make American Streusel?
In contrast, American recipes are generally sweeter. It has a ratio of 3: 1: 2 or even 3: 3: 1 (sugar: butter: flour). In a 3: 1: 2 ratio, you get a very sandy structure. A 3: 3: 1 ratio will give a more brittle and spreading effect.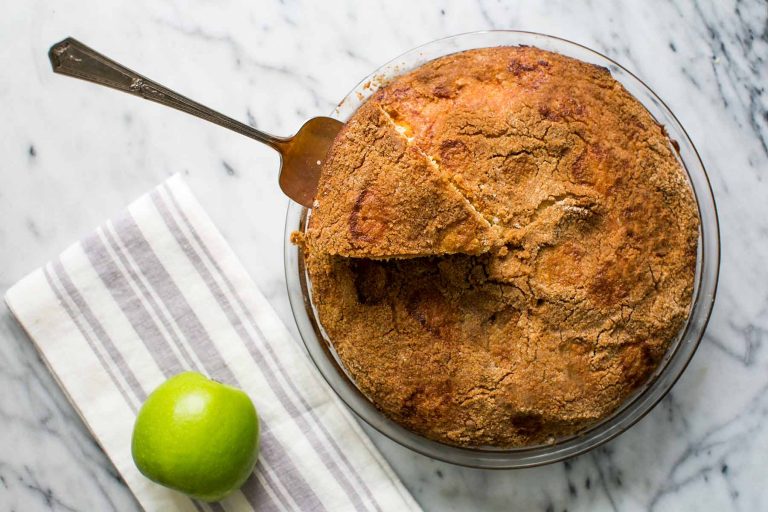 Ingredients
2 cups (280 g) all purpose flour
2 teaspoons baking powder
1 teaspoon salt
1/4 cup (50 g) of white granulated sugar plus 2 Tbsp sugar
1 teaspoon ground cinnamon
10 Tbsp unsalted butter (140 g), room temperature
2 eggs, beaten
1 cup (235 ml) whole milk
1 medium tart green apple, cored, peeled and sliced into 1/4-inch thick slices
Streusel topping:
4 Tbsp brown sugar
4 Tbsp flour
1/4 teaspoon cinnamon
1 Tbsp butter, cut into small cubes
Method
Preheat oven, prepare pie dish: Preheat the oven to 375°F (190°C). Grease a 9-inch pie pan (can use a springform pan or square baking pan)
Whisk flour, baking powder, salt: In a medium bowl, whisk vigorously together the flour, baking powder, and salt.
Make cinnamon sugar: In a separate small bowl, mix 2 Tbsp of the sugar with the cinnamon, set aside.
Beat butter and sugar, add eggs, add flour mixture and milk: Using an electric mixer, beat the butter with the remaining 1/4 cup sugar. Beat in the eggs until blended. Add the flour mixture in three additions, alternating with the milk, beating after each addition until just combined.
Pour batter into baking dish, top with apple slices, cinnamon sugar: Pour half of the batter in the bottom of the baking dish. Lay the apple slices on the batter so they just cover the batter (you may have to overlap some slices). Sprinkle the apples with the cinnamon-sugar mixture. Spread the rest of the batter over the apples.
Top with streusel topping: In a small bowl mix together the brown sugar, flour, and cinnamon for the streusel topping. Sprinkle over the cake and dot with butter.
Bake: Bake the cake at 375°F (190°C) for 30-35 minutes or until it is golden brown and a tester inserted into the center comes out clean.