Home Made Ricotta
Homemade ricotta can make you think it's a compelling recipe. This is a mistake! You don't want to get ready form when you get used to the flavor and texture of homemade ricotta. With this recipe, you can try our ricotta cheese recipes with lemon ricotta pancakes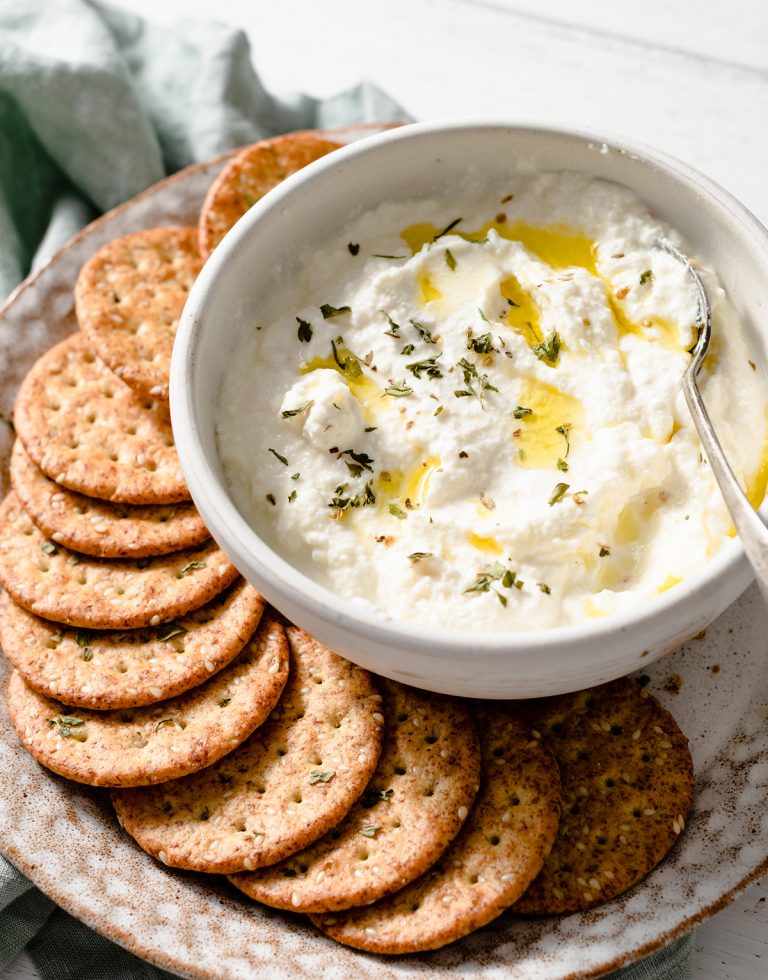 You can use this homemade ricotta in the same way instead of the ricotta from the store. The sauce is quite delicious, you can serve with pasta or add to desserts.
You can also adjust the thickness for yourself when you make it at home. To do this, adjust the straining time. Add honey and cinnamon and dip your crispy crackers into a nice and light and creamy dip.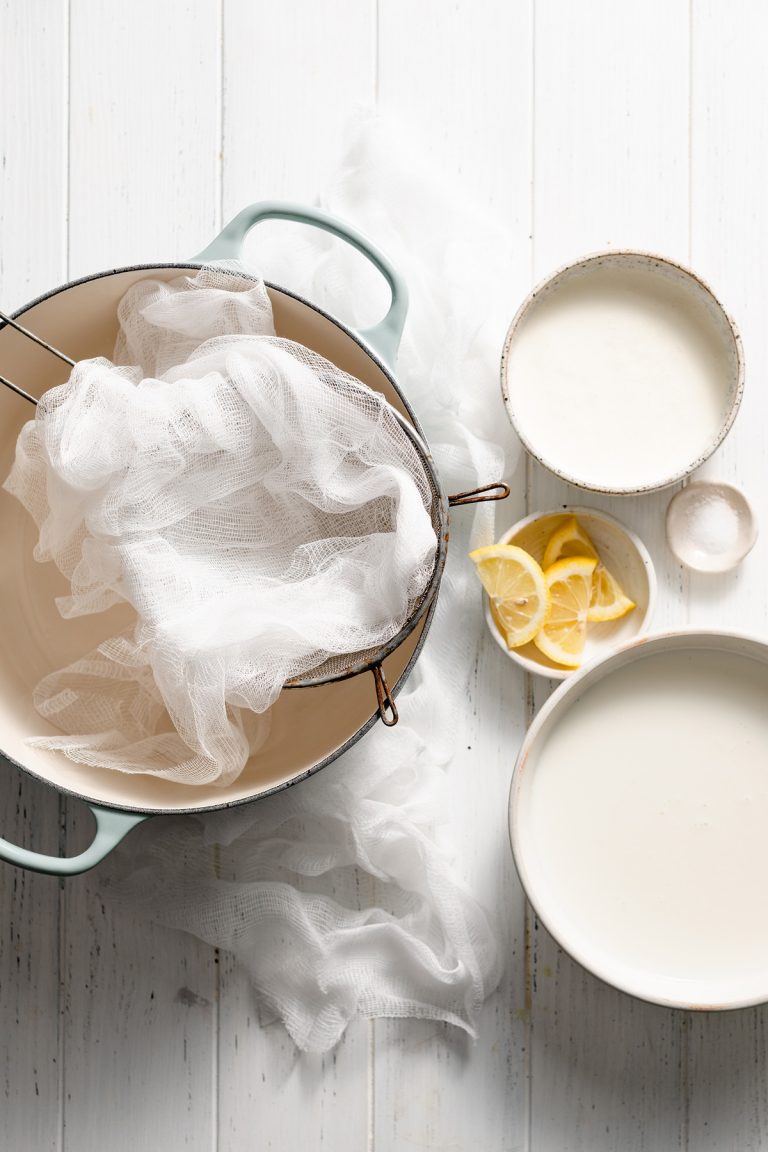 What is the ingredients of Ricotta?
The ingredients are quite simple; Milk, cream, salt and lemon juice …
The most important trick here is that milk is natural fat milk. Never use pasteurized milk.
If there is no lemon juice, you can also use white vinegar. But to catch the acidity you need to add an extra 1 spoon.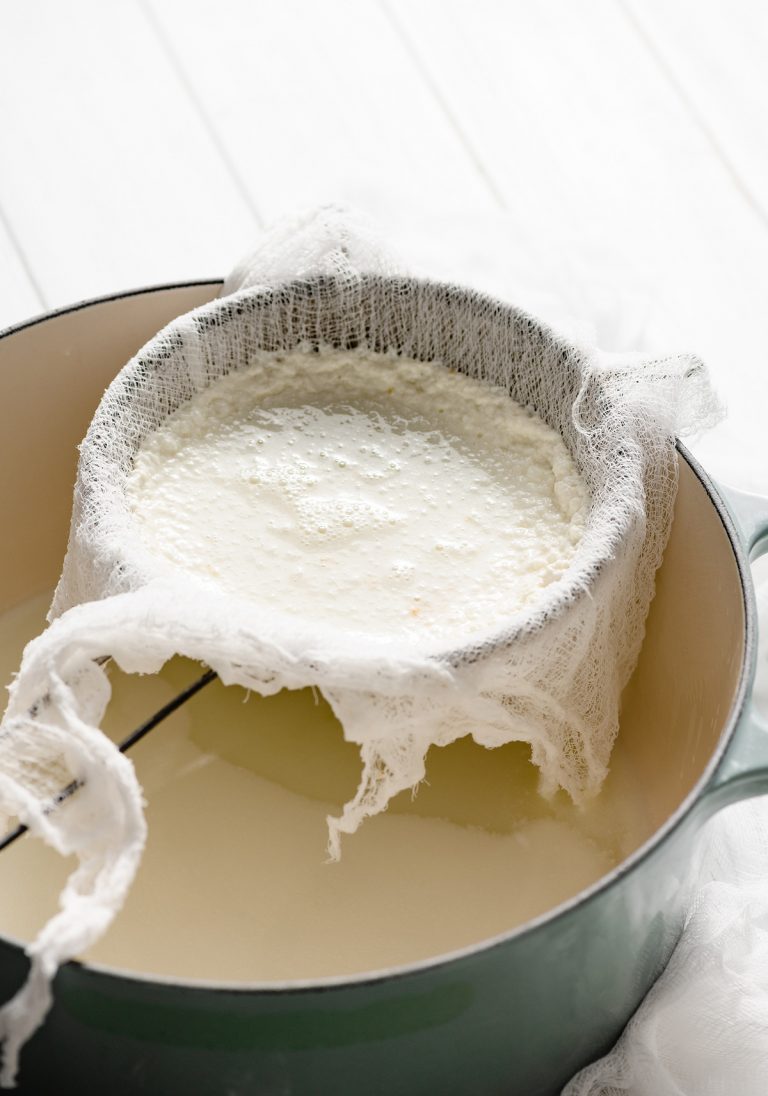 How to make Home Made Ricotta?
It takes only a few steps to get the most delicious ricotta:
Prepare a sieve for straining: prepare a large fine mesh sieve coated with several layers of cheesecloth. Place on a large bowl.
Add milk and salt to the pan: Pour the milk and cream into a 5 -6 quart pot. Add salt.
Allow to simmer: Heat the mixture over medium heat and mix thoroughly to allow to boil.
Lemon is added: When it reaches the boiling point, remove from the stove and mix immediately into lemon juice. Let it rest for 2 minutes.
Take the mixture to the strainer: Carefully pour the mixture into the prepared sieve, pouring more mixture from the bowl as the liquid draws itself.
Reach desired level: Allow to rest to achieve the desired consistency: Allow the curd to rest for 1 to 60 minutes, depending on how moist / dry it is (I'm waiting for about 10 minutes).
Continue cooling: transfer to the refrigerator and cool to cool. Store in the refrigerator for 4 to 5 days.
Ingredients
7 cups whole milk (not ultra pasteurized)
1 cup heavy cream
3/4 tsp salt, or to taste
3 Tbsp fresh lemon juice
Steps
Line large fine mesh sieve with several layers of cheese cheesecloth. Set over a large bowl.
Pour milk and cream into a 5 or 6 quart pot. Add salt.
Heat mixture over medium heat and let come to a full boil, stirring frequently.
Once it reaches the boil, remove from heat and immediately stir in lemon juice. Let rest 2 minutes.
Carefully pour mixture through prepared sieve, while draining off liquid from bowl as it fills as needed.
Let curds strain 1 - 60 minutes depending on how moist/dry you'd like it (I prefer around 10 minutes).
Transfer to fridge and chill until cold. Store in refrigerator up to 5 days.