Lemon Ricotta Pancakes (Vegan + Gluten-Free)
This recipe for those who want to start the day with a nice pancake plate; lemon flavored and healthy assays are among your gluten-free recipes. Protein in wheat; Gluten! We are running articles about him that we learn more about. Gluten-free recipes have become more popular.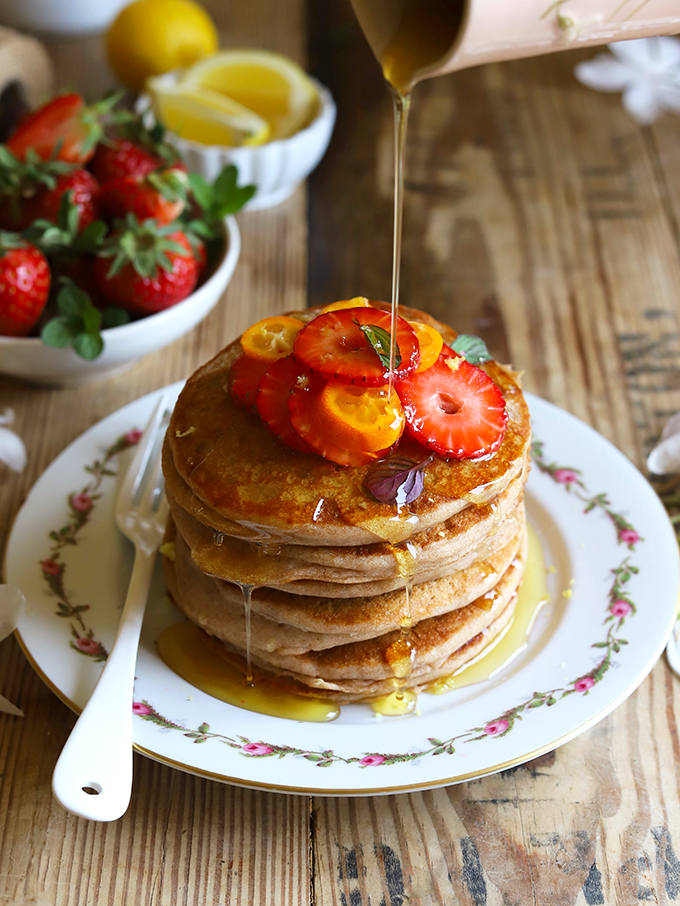 What is Teff Flour?
The new favorite of Hollywood celebrities, the flour of teff is a small, gluten-free cereal with numerous health benefits. This plant, which belongs to Ethiopia's hurricane species, is a very important group of grains. Teff and Teff flour are also used for the production of injera or keytae, which is a special type of bread for Ethiopia. Teff flourishes this recipe and is responsible for the health of these pancakes.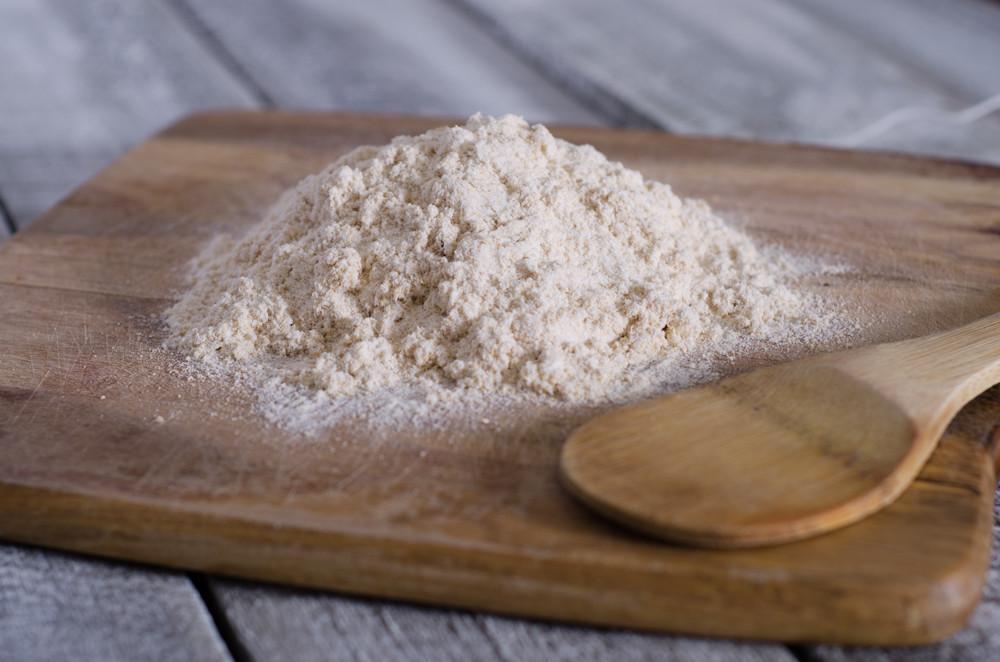 How to make a flax egg?
For allergy to eggs; 2 tablespoons of flaxseed with a mixture of 6 tablespoons of water until you get a gelimsi consistency for 5 minutes can use instead of eggs.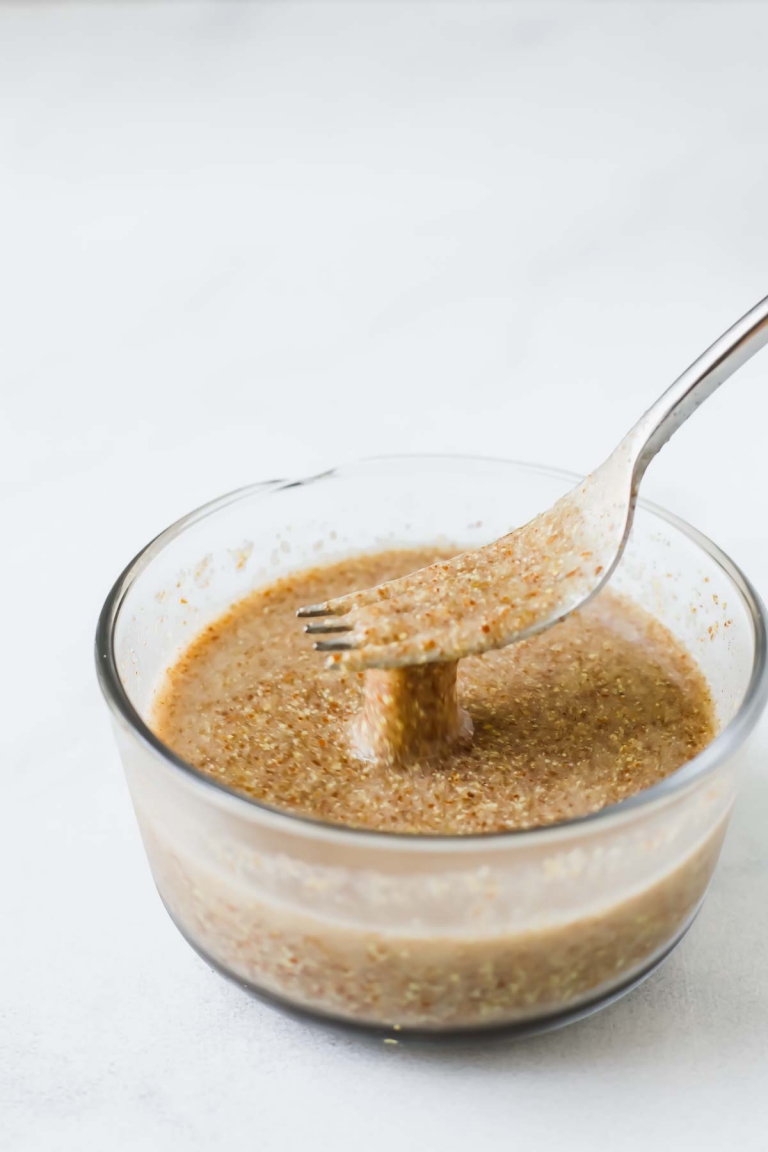 You can serve ricotta pancakes with lemon, maple syrup, fresh fruit, lemon zest and mint, but you can also serve them with milk-free whipped cream, chia jam or any other ingredients that fit your taste. A nice option for Valentine's day recipes or Mothers Day breakfast recipes.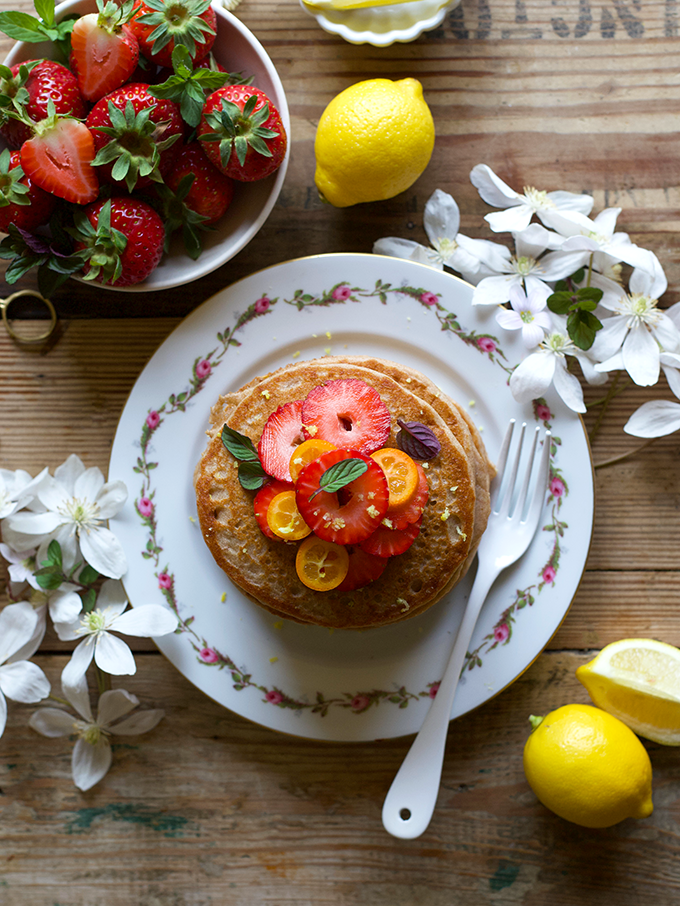 Ingredients
1 1/2 cup

s gluten-free 1-to-1 baking flour

1/2 cup

 whole grain teff flour

1 tbsp

 gluten-free baking powder

1/4 tsp

 baking soda

1/4 tsp

 fine grain sea salt

1/8 tsp

 ground nutmeg

2

 flax eggs (

2 tbsp

 golden flaxseed meal + 

6 tbsp

 water; stir and let sit for 5 minutes)

3 tbsp

 organic brown rice syrup

1/2 cup

 almond milk ricotta (I used this brand.)

1/2 tsp

 organic lemon extract

1 1/2 cup

 + 

3 tbsp

 plant milk

1/4 cup

 fresh lemon juice

2 tbsp

 lemon zest
vegan butter or oil for the pan (I like using avocado oil.)
Instructions
In a large mixing bowl, sift together the gluten-free 1-to-1 baking flour, teff flour, baking powder, baking soda, nutmeg and fine grain sea salt. Gently stir to combine and set aside.
In the bowl of a stand mixer with a whisk attachment (or in a large bowl with a whisk), whisk together the flax eggs, brown rice syrup, ricotta, lemon extract and plant milk of your choice. It's okay if there are a few tiny lumps from the ricotta, but be sure to break up any large lumps.
Remove the bowl from the stand mixer and add the flour mixture a bit at a time. Stir the batter to combine. Then stir in the lemon juice and lemon zest.
Allow the batter rest at room temperature for at least 15 minutes and up to 30 minutes. While the batter is resting, preheat a large skillet over low heat.
When you are ready to make your pancakes, evenly coat the pan with a small amount of vegan butter or oil. (To determine if the skillet is warm enough, you may wish to make a mini-pancake as a test. You can always turn the heat-up/adjust as necessary.)
Scoop 1/4 cup of pancake batter into the skillet and spread it into a circle using the side of your measuring cup.
Cook each pancake for 2-3 minutes on the first side or until edges are golden brown and small bubbles begin to form and pop; then flip the pancake with a spatula. Cook the pancake for a minute or so on the other side. Repeat until there is no batter left.
Serve pancakes topped with fresh fruit, lemon zest, mint leaves and maple syrup as desired. Enjoy!