Cinnamon Pecan
These cinnamon walnuts are light, crunchy and quite sweet. In addition to being a good snack, it is a good complement for your salads or vegetable garnish. Homemade gift ideas are also a good option. This recipe is definitely sweet, but you'll see that it is balanced with plenty of cinnamon and a little salt. The first bite will not take 10 minutes to make this sweet snack you feel is in an harmony. It can be a little difficult to wait for the walnuts to slowly crisp in the oven.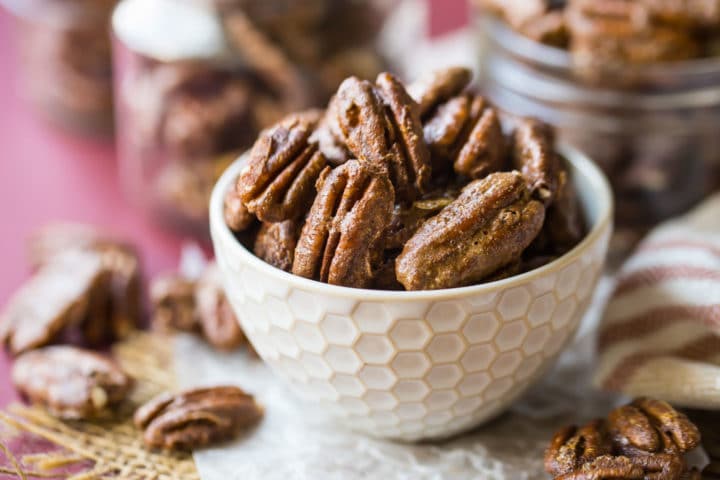 What is pecan and what is its benefits?
Walnut recipes are quite a lot, but we recommend you try this recipe with pecan walnuts. Pecan is a native American hickory (American walnut tree) species in Northern Mexico and the Mississippi River. This tree grows in South America for the US, especially in Georgia and in Mexico, which produces about half of the world total. The original name of Pecan "comes from the word "Algonquin" which means "nut that requires a stone to crack". Pecan, especially in the diet of the kitchen has a large place. Most of the Native American tribes believed that walnuts were a basic food in autumn and winter, and even traded the walnuts in monetary terms. It is a nutrient containing high antioxidants and omega-6 fatty acids, which are thought to protect heart health, reduce cholesterol and help prevent such diseases. A study published in the September 2001 issue of the Journal of Nutrition found that eating a handful of walnuts per day had cholesterol-lowering effects similar to the leading cholesterol drugs. While the content of pecan walnut was high in protein and fiber, the saturated fat was low and this situation was popular for vegetarian peppers. makes an alternative source of protein. Pecan also has many vitamins and minerals such as thiamine, magnesium, phosphorus and manganese.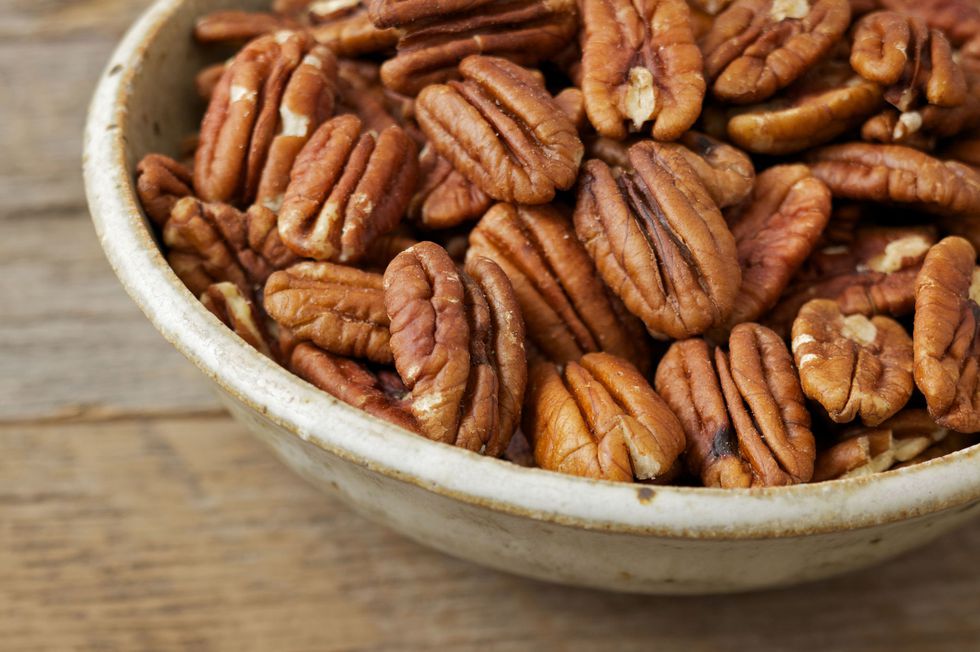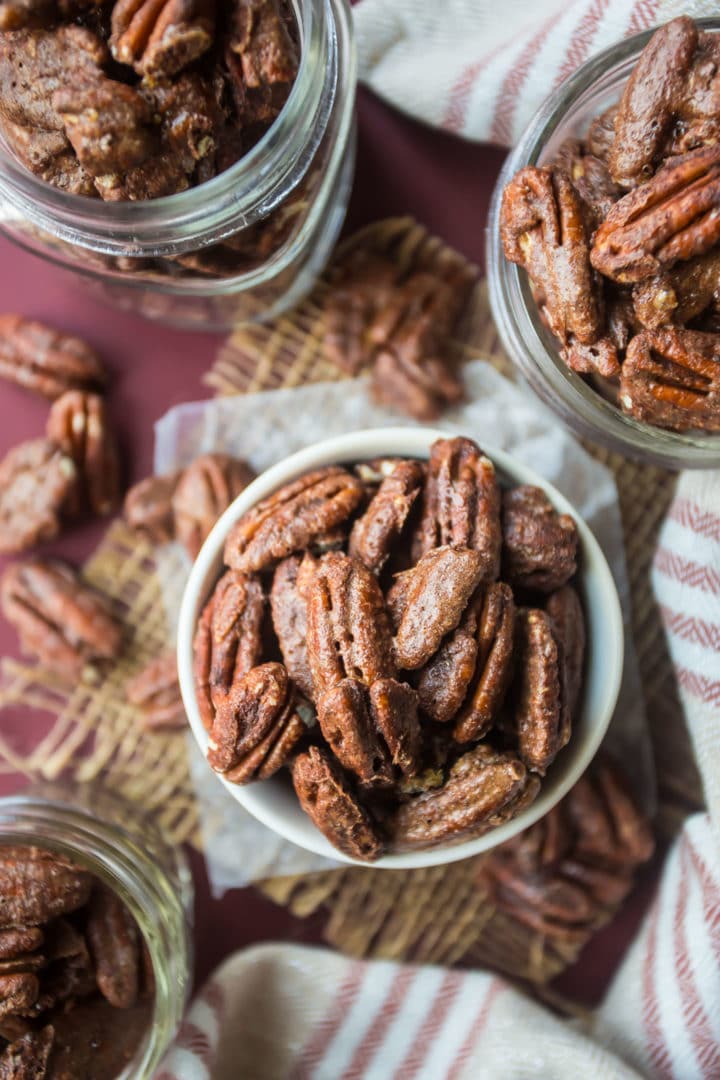 Ingredients
6 cups pecan halves
2 egg whites (from large eggs)
3/4 cup granulated sugar
3 tablespoons cinnamon
1 tablespoon water
1/2 teaspoon kosher salt
Instructions
Preheat the oven to 250 degrees F, and line a baking sheet with a silicone mat.

Place the pecans in a large mixing bowl, and add the egg whites, sugar, cinnamon, water, and salt.

Stir together until all the nuts are coated with the glaze.

Transfer the pecans to the prepared baking sheet and spread out into an even layer.

Bake for 90 minutes, then allow to cool until crisp.

Keep cooled cinnamon pecans in cellophane bags or airtight containers.