Oil Free Baked Veggie Chips
Oil Free Baked Veggie Chips are prepared in less than 20 minutes, consumed in less than 5 minutes. Crispy, crunchy, crunchy and innocent… Keep your favorite root vegetables, favorite plate you want.
You will add the chips to the menu.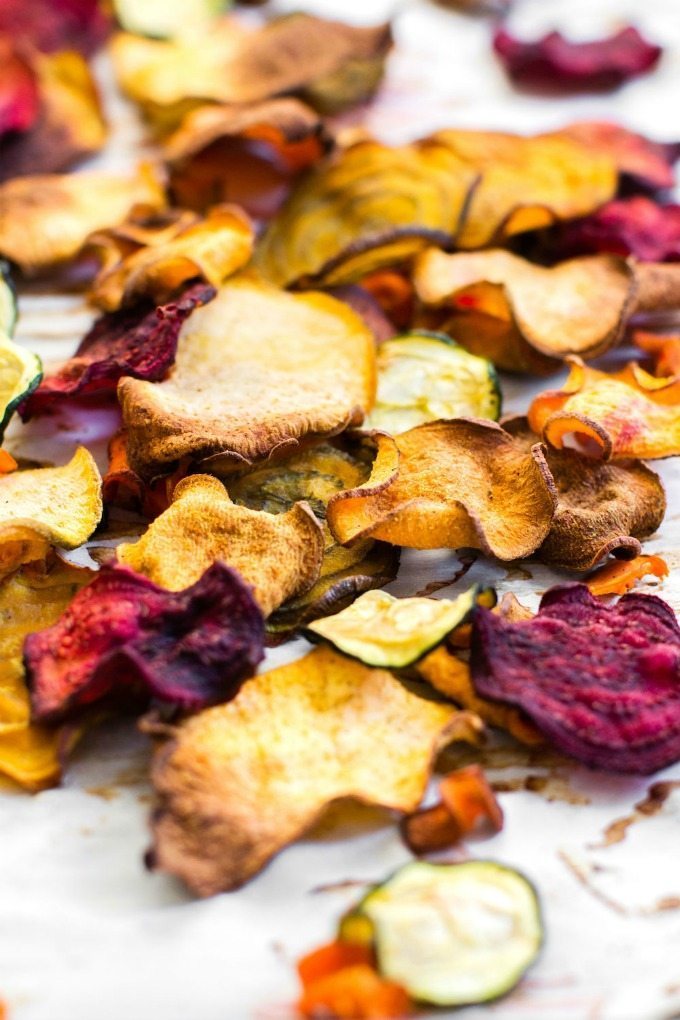 Three diffirent method to make Oil Free Baked Veggie Chips!
There are 3 basic different methods of making vegan chips and the fat content in all of the methods!
Vegetable slices can be fried in oil. We can say that the most suitable chips are turnips. It will go well with a refreshing yogurt pico de gallo.
You can also sliced the vegetables with a few spoons of oil. We added optional in our recipe. This is your taste. But without adding any oil, you'll only notice that when you try the vegetables, scrubbed with salt and pepper, there is no difference and you don't smell or smell.
The choice is yours! You can cook completely according to your taste.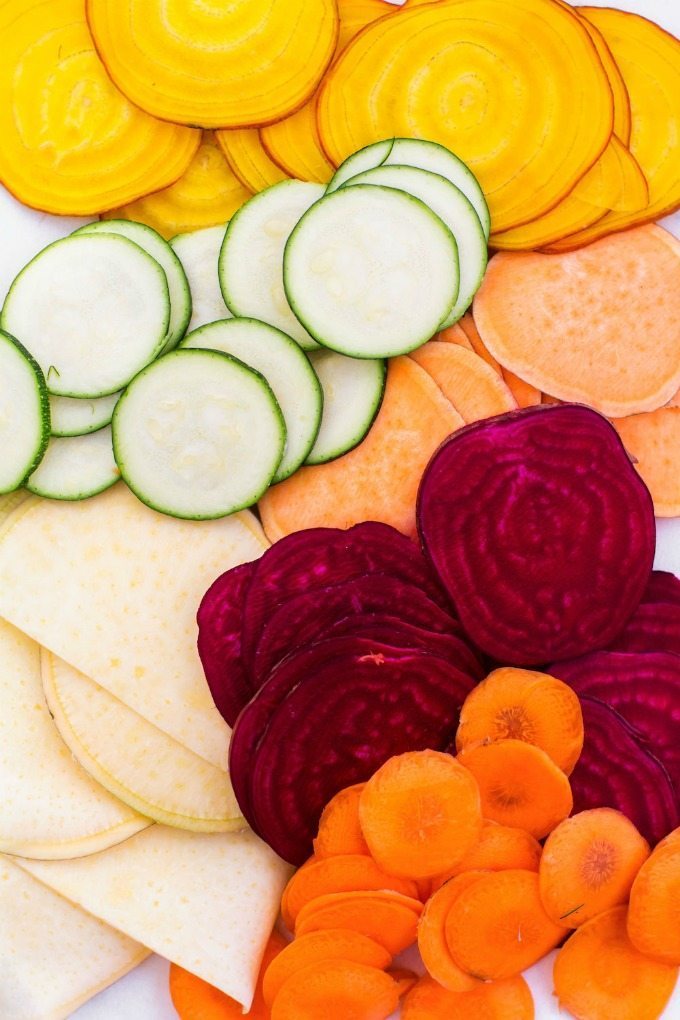 Which vegetables do you use for Oil Free Baked Veggie Chips?
When you try them first, you'll think that nothing "vegetables" can be so beautiful and it doesn't make you so addictive. It's actually one of the best snacks for vegans.
At first glance, vegan chips can be thought to be blushed, but completely oil-free only blends of salt and carbiber vegetables are baked in the oven. If you have a fine sliced grater, it's okay.
We used a mixture of red beet, yellow beet, radish, sweet potato, squash and carrot in the recipe. These vegetables are as different as we can fit in a single baking tray. Instead of sweet potatoes, carrots, carrots, you can swap yellow squash instead of zucchini, and you can even add turnips or celery root. There are lots of possibilities to choose from!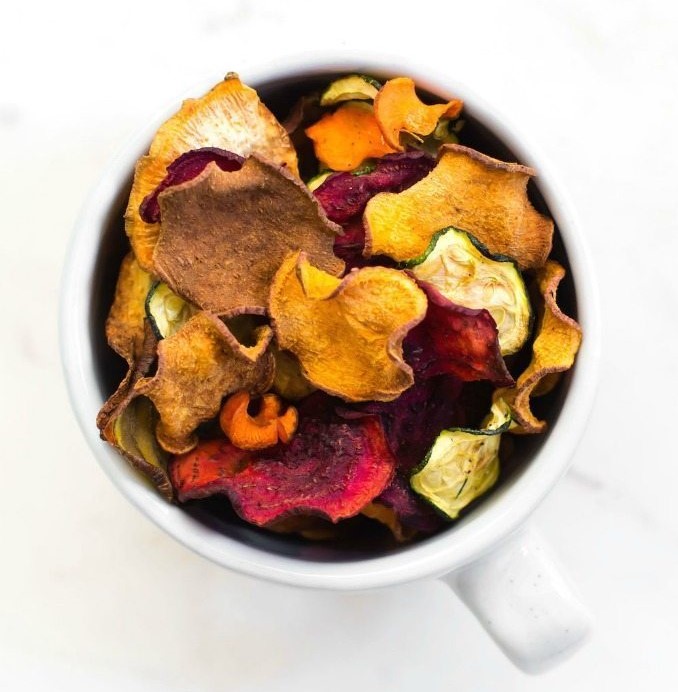 Ingredients
1 medium golden beetroot
1 medium beetroot
1 medium zucchini
1 large carrot
1 small sweet potato
1 small rutbaga or turnip
1/2 tsp sea salt (adjust to taste)
1/2 tsp pepper (adjust to taste)
1 spritz oil (optional)
Steps
Slice all the veggies into uniformly thin slices with a knife or mandoline. In a bowl, toss them with the oil, salt, and pepper until evenly coated.
Spread out on baking pan(s) lined with parchment paper, minimizing overlap. Bake for 10 minutes at 400F. Flip. Bake for another 5-10 minutes until crispy and slightly brown but not burnt. Watch them carefully and even remove some early if they are browning before the others.
Remove from the oven and allow to cool for a few minutes before eating.